Democrats said worst things about Comey, now they play so sad – Trump
Published time: 10 May, 2017 12:21
Edited time: 11 May, 2017 10:50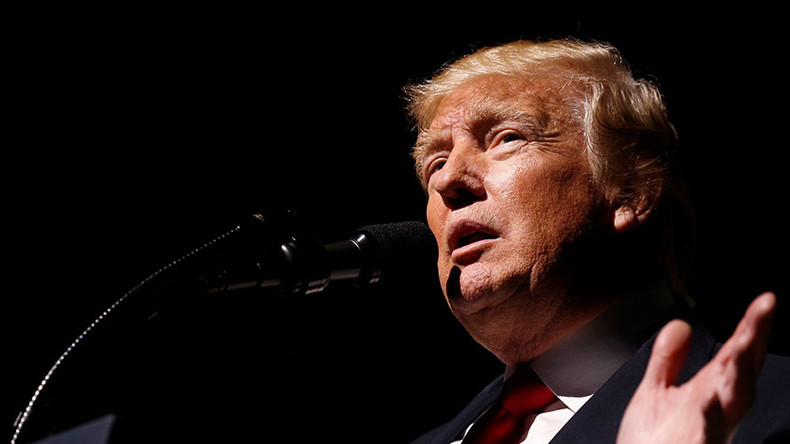 James Comey's replacement will be "someone who will do a far better job," according to Donald Trump, in his first comments since firing the former FBI director. The US president claimed he would be thanked for his actions when "things calm down."
Taking to Twitter on Wednesday Trump began defending his actions by attacking the Democrats, claiming they said "the worst things about James Comey, including the fact that he should be fired, but now they play so sad!"
Although he didn't reveal who Comey's replacement will be, Trump said they will bring back the "spirit and prestige of the FBI," before claiming that Comey "lost the confidence of almost everyone in Washington, Republican and Democrat alike. When things calm down, they will be thanking me!"
Vice-President Mike Pence defended Trump's actions, saying he "made the right decision at the right time."
The US president also retweeted a Drudge Report tweet linking to an article titled '10 MAJOR FBI SCANDALS ON COMEY'S WATCH,' listing what it claimed are Comey's "biggest embarrassments."
Comey's termination was revealed in a White House announcement on Tuesday, days after the FBI director testified to Congress on investigations into alleged Russian meddling in the 2016 US election.
Four candidates are being considered for the interim position, reports Reuters.
In the running is acting FBI Director Andrew McCabe, FBI Assistant Director in Charge Paul Abbate, Special Agent in Charge Chicago Division Michael J. Anderson and Special Agent in Charge Richmond, Virginia Division Adam Lee.
Attorney General Jeff Sessions and Deputy Attorney General Rod Rosenstein are conducting interviews for the position, an official said.
NSA whistleblower Edward Snowden described Trump's actions as "political interference," while WikiLeaks Editor Julian Assange said the organization would be happy to consider hiring him.
READ MORE: 'Work for WikiLeaks': Assange offers Comey job as Snowden condemns White House