Trump wants allies to commit more 'blood & treasure' to fighting terrorism
Published time: 6 May, 2017 14:25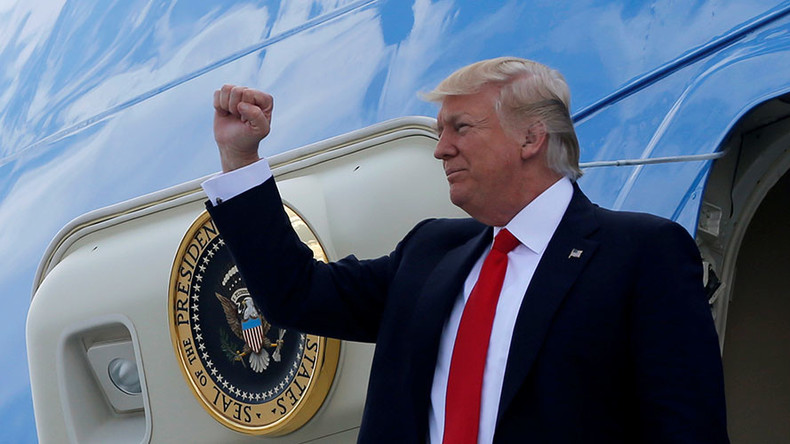 A draft of the new counterterrorism strategy penned by the Trump administration seeks to lay more of the burden on America's allies, but is vague on the question of how, Reuters reports, citing the document.
The 11-page document reviewed by the news agency is meant to replace its predecessor, which was produced by the Obama administration shortly after US troops killed terrorist leader Osama bin Laden in 2011. While the new policy paper seems to be in line with Trump's "America first" motto, it also appears to clash with some of the moves announced or taken by his government.
"We need to intensify operations against global jihadist groups while also reducing the costs of American 'blood and treasure' in pursuit of our counterterrorism goals," states the document, which is expected to be released in coming months.
"We will seek to avoid costly, large-scale US military interventions to achieve counterterrorism objectives and will increasingly look to partners to share the responsibility for countering terrorist groups," it says.
So far, the Trump administration has boosted America's military presence in places like Somalia, Iraq, and Syria, and is reportedly planning to reverse Obama's pull out from Afghanistan, where the Taliban movement has been making gains against the nation's US-trained security troops. The White House has also given more leeway to the Pentagon in deploying troops and weapons as it sees fit.
A senior administration official told Reuters that the additional deployments were small-scale and had been made at request of military commanders, not the White House.
"If you do see additions elsewhere, they will be in keeping with this [draft] strategy," the source is cited as saying on condition of anonymity.
In contrast with the Obama administration's counterterrorism strategy, the new draft makes little mention of promoting human rights, development, or good governance in order to undermine extremism, Reuters noted.
The document also acknowledges that terrorism "cannot be defeated with any sort of finality."