Top Democrat 'has seen no evidence of Trump-Russia collusion' (VIDEO)
Published time: 5 May, 2017 20:21
Edited time: 6 May, 2017 11:17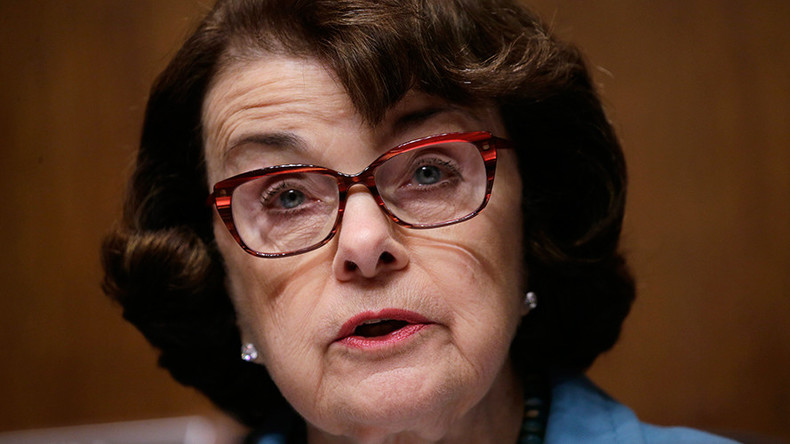 A top Democratic member of the Senate Select Committee on Intelligence has told CNN that she has seen no evidence of collusion between Trump associates and Russian officials during last year's US presidential election.
Dianne Feinstein was interviewed on the news channel following a Senate Judiciary Committee hearing Wednesday where FBI Director James Comey was questioned about possible collusion between Trump officials and Russia.
READ MORE: FBI director: I have 'never' been anonymous source on Clinton, Trump investigations
Referring to a briefing Feinstein attended at CIA Headquarters in Langley on the alleged Russia meddling on Tuesday, host Wolf Blitzer asked: "Do you have evidence that there was in fact collusion between Trump associates and Russia during the campaign?"
"Not at this time," Feinstein replied.
"Well, that's a pretty precise answer," Blitzer said, quickly bringing the interview to an end.
Journalist and co-founder of The Intercept Glenn Greenwald described Feinstein's answer as significant for several reasons, including "(a) who is saying it, (b) how decisive her answer is, and (c) that she just got back from a CIA briefing on it."
Former Republican Governor of Alaska, Sarah Palin, also tweeted: "This is huge."
Members of the House Intelligence Committee have previously implied that they were aware of evidence of collusion. California Representative Adam Schiff said in March that there was "more than circumstantial evidence" of coordination.
While last month, California Representative Eric Swalwell, said "there is evidence of collusion," but failed to expand on the details, citing "classified information."