Students who 'liked racist Instagram posts' sue school district
Published time: 5 May, 2017 15:28
Edited time: 6 May, 2017 11:12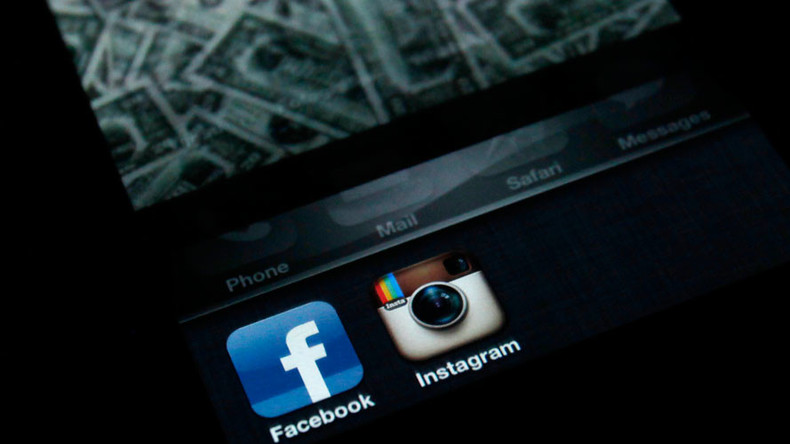 Four Californian high school students disciplined for 'liking' and commenting on reportedly racist Instagram posts have filed a lawsuit against their school district, claiming violation of free speech.
The suit filed on May 1 against Albany Unified School District and administration claims that the school violated the students' First Amendment rights and subjected them to public ridicule.
The Instagram posts in question were reportedly made by a fellow student and included edited images of mostly female African-American students with nooses around their necks and positioned next to apes, reports the Mercury News.
After the post came to the school's attention on March 20 all of the students associated with the account were suspended for up to five days, according to the lawsuit. The student who originally posted the racist memes is facing expulsion but has not filed a lawsuit, according to Albany Times Union.
Students and parents held protests over the incident, denouncing hate speech in the community.
In a statement, Albany Unified School District said it was "currently reviewing the lawsuit and will take appropriate action in responding to it."
"The district takes great care to ensure that our students feel safe at school, and we are committed to providing an inclusive and respectful learning environment for all of our students," the statement signed by Superintendent Valerie Williams added.
The suspended students claim that they were brought before the student body at a "public shaming" session before a parent convinced administrators to stop the event. They also allege that in a March 30 incident, two of the students were injured by a protester during a staged sit-in as they returned to the school for a "restorative justice" session.

"Several of the students and parents were forced to hide in locked vehicles to prevent themselves from being the victims of further violence," the plaintiffs allege.
The four students are seeking unspecified damages and a court order removing the suspensions from their records.
"They engaged in conduct protected by the First Amendment, and shouldn't suffer due to engaging in not-pleasant speech but constitutionally protected speech," the boys' attorney Alan Beck said.
"Ultimately, this is primarily about getting them back in school. The real issue is these kids have been out of school for several weeks now."