'The fight isn't over': Democrats vow to challenge 'cruel' Republican health care reform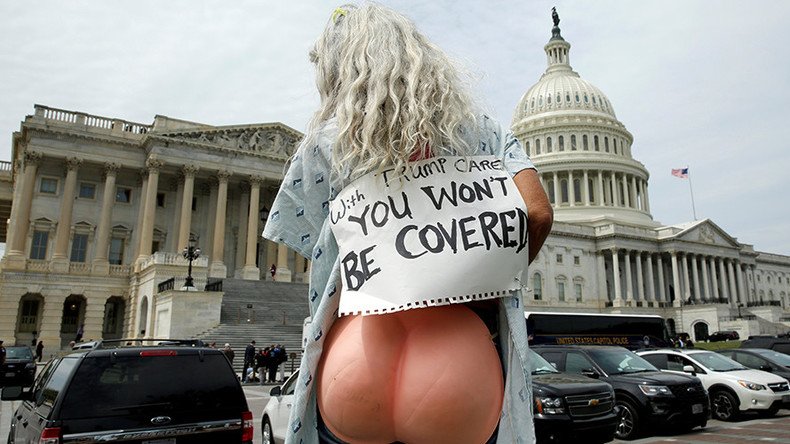 US Democratic senators have vowed to fight "cruel" Republican healthcare reform after a bill to replace Obamacare was narrowly passed in the House of Representatives.
The repeal and replace of the Affordable Care Act, popularly known as Obamacare, was a major plank of Donald Trump's presidential campaign.
READ MORE: House narrowly passes Obamacare repeal-and-replace bill
On Thursday, the Republicans gained a slim victory in their effort to do away with Barack Obama's 2010 health care law, with a 217-213 vote in favor of their own American Health Care Act.
Hailing the result, Vice President Mike Pence said the outcome was "the beginning of the end of Obamacare."
The vote has seen the largest doctors' group in the nation slam the GOP's American Health Care Act as a step back in time.
"The bill passed by the House today will result in millions of Americans losing access to quality, affordable health insurance and those with pre-existing health conditions face the possibility of going back to the time when insurers could charge them premiums that made access to coverage out of the question," the American Medical Association said.
Democratic senators have also issued a unified response, with many vowing to fight the Republican reform bill when it comes to a vote in the US Senate.
Former presidential contender Bernie Sanders described the Republican proposals as a "disaster," adding: "It has nothing to do with health care and everything to do with tax breaks for the wealthy."
His Vermont colleague, Senator Patrick Leahy, said the House of Representatives had advanced a "cruel" and "cynical" bill intended "to give a massive tax cut to the wealthiest Americans, in the guise of a health care plan."
READ MORE: Trump administration, Congress reach deals on Obamacare sticking points
Meanwhile, Illinois state senator Dick Durbin joined fellow Democratic senators Chuck Schumer, Jack Reed, Cortez Masto and Cory Booker in denouncing the Republican plans.
"I will do everything in my power in the Senate to fight this bill," Durbin tweeted.
You can share this story on social media: