Cha Ching: New York City collected nearly $1bn in fines in 2016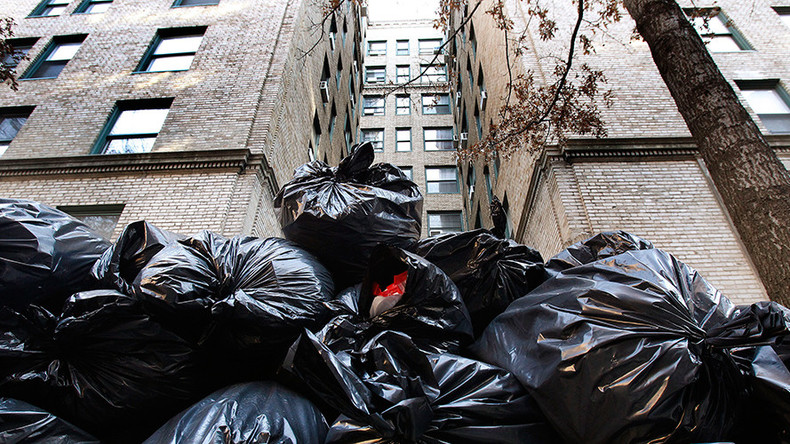 New York City scooped up $993 million in fines in 2016, driven by a spike in quality of life violations. The fines show a 22 percent increase in revenue since 2013, according to the city comptroller.
Total fines collected in fiscal year 2016 jumped to $993 million, a 3.7 percent rise on $957 million collected the year before, and the third record in a row.
City officials handed out nearly 700,000 "quality of life" fines in 2016, for a total of $184 million in fines, representing a growth of 51 percent since 2013, according to data released Wednesday.
These include violations such as littering and noise pollution, sidewalk violations and public health and safety violations. Two thirds of those tickets came from the Department of Sanitation for improper waste disposal, dirty sidewalks and other trash and public cleanliness infractions.
"Fines are an important tool to discourage behavior that can be harmful to others," said City Comptroller Scott Stringer, about the data.
"At the same time, with the cost of living rising and rents soaring, New Yorkers feel squeezed, and unnecessary fines or overly-aggressive enforcement don't help."
Parking tickets and traffic violations are the lead revenue generator for fines, where city officials issue between 9 million and 11 million tickets in a given year and account for 55 percent of all fines, for a total of $545 million.
Parking tickets accounted for 55 percent of all fines, bringing in $545 million for city coffers, a $32 million spike since 2012.
The use of cameras to capture motorists running red lights, driving in bus lanes or speeding increased fines by 75 percent from $55 million in FY 2012 to $96 million in FY 2015.
Building permits penalties generated another $60 million.
Fines against restaurants and other small business dropped to $27 million, from a record high of $54 billion in 2012, in line with a pledge by city's Mayor Bill de Blasio who said he would ease the burden on small and medium sized businesses who were furious about being the target of fines in previous years.
"The thing that we're focused on immediately is ending the arbitrary ticket blitzes that were revenue-based," de Blasio said in February 2014, two months after taking office.
"We've made very clear to all of the pertinent agencies that we are not trying to artificially bring in revenue on the backs of hardworking people."