Paid their dues? Political heavyweights rake in big bucks on lucrative speaking circuit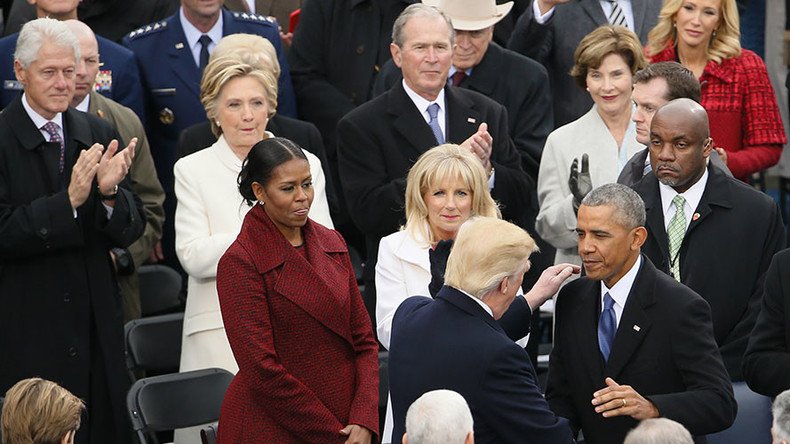 Barack Obama secured his first post-presidential speaking fee this week, commanding a reported $400,000 from a Wall Street bank.
Now in the ranks of political heavyweights earning enormous sums for speeches, Obama quickly followed up his first booking with another $400,000 fee, this time for an event with cable network advertisers.
Speaking engagements are a good source of income for former members of public office – and the former US president looks set to overtake all other top political earners.
READ MORE: Obama secures $800,000 for two speaking engagements
His predecessor, George H.W Bush has in the past been forgiving of those on the speaking circuit, saying in 1989: "Everybody's got to make a living."
Bill Clinton, too, defended his prosperous speaking career by declaring in 2015: "I gotta pay our bills."
Here, we take a closer look at some of the most high profile speeches given by public figures in recent times – and how much they reportedly earned from them.
You can share this story on social media: