N. Korea may get terrorism designation, White House briefs Senate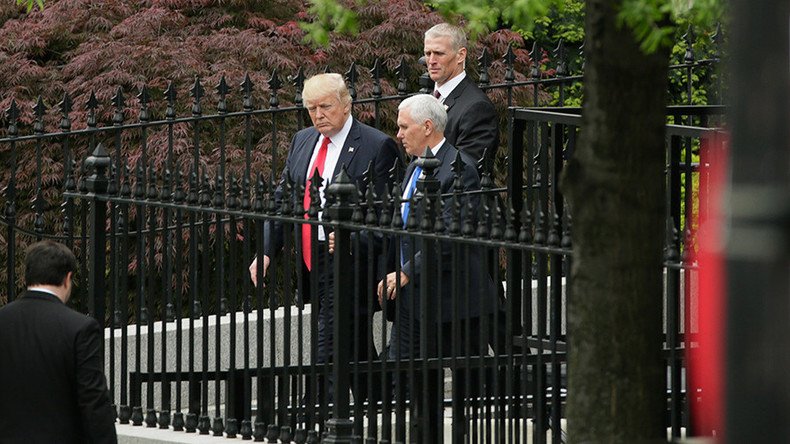 US President Donald Trump's strategy on North Korea aims to pressure Pyongyang to dismantle its nuclear and ballistic missile programs by tightening sanctions, and Washington is open to negotiations, the Trump administration said Wednesday.
The US stance, which appeared to signal a willingness to exhaust non-military options, was put forward in a statement following an unusual White House-hosted briefing for the entire Senate.
"The United States seeks stability and the peaceful denuclearization of the Korean peninsula. We remain open to negotiations towards that goal," a joint statement from Secretary of State Rex Tillerson, Defense Secretary Jim Mattis and Director of National Intelligence Dan Coats said.
The joint statement described North Korea as "an urgent national security threat and top foreign policy priority."
Chairman of the Joint Chiefs of Staff General Joe Dunford also attended the meeting, the statement says.
The statement also stresses a US alliance with Japan and South Korea in its strategy for North Korea.
Among the options was placing North Korea on a list of state sponsors of terrorism, according to reports.
Although the statement emphasized diplomacy, Democratic Senator Christopher Coons told reporters after the White House briefing that military options were discussed.
"It was a sobering briefing in which it was clear just how much thought and planning was going into preparing military options, if called for, and a diplomatic strategy that strikes me as clear-eyed and well proportioned," Coons said.
The classified meeting lasted around 14 minutes, according to reports.
READ MORE: Entire US Senate to descend on White House for N. Korea briefing
A White House official said putting North Korea on a list of state sponsors of terrorism was "one of the things" being considered, Bloomberg News reported.
Commenting on the recent North Korean military parade, a White House official said at the briefing, "Even the tires are not made in North Korea," according to Bloomberg.
"We were not presented with any specific military options and I wouldn't talk about them if we were," Sen. Coons told White House reporters, according to Bloomberg.
Senator Chris Van Hollen (D-Maryland) told CNN the meeting covered many topics already reported in the media.
Senator Chris Murphy (D-Connecticut) told CNN there was "no revelation" in the briefing, and that it was more of a "chance to convey they're serious."
Earlier Wednesday, US Pacific Command Admiral Harry Harris told the House Armed Services Committee that the Terminal High Altitude Area Defense, or THAAD, missile defense system to defend South Korea from a North Korean threat would be "operational in the coming days."
THAAD is believed to be capable of intercepting intermediate-range ballistic missiles. Its placement on a South Korean golf course Tuesday led to clashes between locals and police, a reflection of the issue's divisiveness in South Korea. China has adamantly opposed the use of THAAD, regarding it as a threat to its own defense.
On Monday, Trump castigated the UN Security Council during a meeting with UNSC ambassadors at the White House. He called on the international body to "impose additional and stronger sanctions" on North Korea.
Chinese President Xi Jinping told Trump during a call on Monday that resolving the nuclear issue in North Korea can only be done quickly if all relevant countries act together. Tensions had risen between the US and North Korea, as the latter warned of "catastrophic consquences" over the deployment of the USS Carl Vinson, the US Navy's aircraft supercarrier, to the Korean Peninsula.
You can share this story on social media: