Drones used in major Grand Canyon search and rescue operation for first time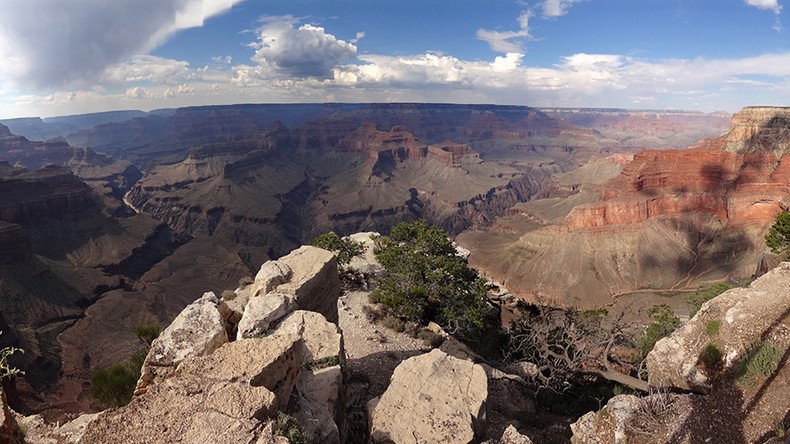 The search for two hikers who went missing last weekend while trekking through the Grand Canyon National Park is the first such major search and rescue operation to make use of drones.
"It's a wonderful tool for the unfortunate situation we just found ourselves in at Grand Canyon," Doyle James Doyle, a spokesman for the park service's Intermountain region said, speaking about the search for LouAnn Merrell, 62, and her step grandson, Jackson Standefer, 14, between Monday and Wednesday last week.
The Grand Canyon is the only national park in the United States equipped with its own fleet of drones specifically used in search and rescue operations, with a total of five drones and four certified operators.
This helps greatly reduce the costs of search and rescue operations in the park, which measures over 2,000 square miles (5,179 square kilometers).
"Our historic model was to take the helicopter to look and see," said Grand Canyon chief ranger Matt Vandzura, as cited by ABC News. The search earlier in the week did involve three ground teams as well as a boat and a helicopter search and rescue team. So far, search efforts have failed to locate the pair ABC added.
When asked about the application of drones in such operations he added that they provide "that same close look but without putting any people at risk. It has dramatically increased our ability to keep our people safe."
While the drones have a battery life of just 20 minutes, rangers are able to cover more ground by charging them on the fly as they move to different search locations. Operators watch video playback in real time but also review the tapes at the end of the day searching for any clues of survivors.
The use of private drones is prohibited in national parks outside of search and rescue operations.
In November 2016, Rangers used drones to assess whether it was safe for a helicopter crew to airlift a vehicle which had driven over the edge of a cliff into the canyon.
In December, drones were used to locate the body of a woman who fell to her death so that rescuers could retrieve her body.
Unfortunately for the US National Parks Service, the widespread search and rescue operation took place during National Park Week. The search for the missing hikers is ongoing.
You can share this story on social media: