Police search for Georgia man who ripped hijab off Muslim girl's head while shouting 'terrorist'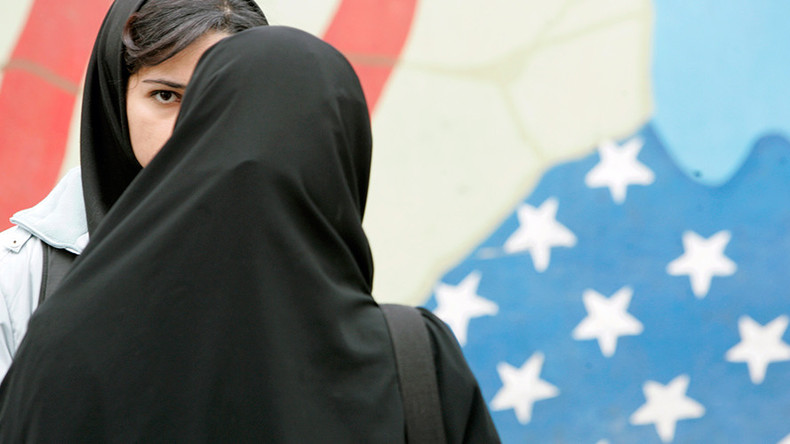 Police are searching for a man accused of ripping a headscarf off a Muslim teenager while yelling "terrorist" at a mall in a suburb of Atlanta, Georgia. Authorities are calling the incident an assault and have vowed to conduct a "thorough investigation."
The incident occurred at around 9:40pm local time on Tuesday, when the 14-year-old was walking with a group in the parking lot of Perimeter Mall in Dunwoody, Georgia.
A man approached the girl and ripped the hijab off her head while yelling "terrorist,"according to the Atlanta Journal-Constitution (AJC). He then ran off with the headscarf.
"He kept tugging and tugging, and she realized he was tugging on her hijab," the girl's mother told local NBC affiliate WXIA-TV. She added that her daughter thought the man appeared to be drunk, but "wasn't sure."
Police are calling the incident an assault, and Dunwoody police chief Billy Grogan says a "thorough investigation" will be conducted.
Authorities are currently combing through mall surveillance footage to find a decent image of the man, who has so far only been described as an older white male, according to WAGA-TV.
The Georgia chapter of the Council on American-Islamic Relations (CAIR) has dubbed the attack "despicable" and "the latest in a wave of anti-Muslim hate crimes across the nation," according to a statement by CAIR-Georgia's executive director Edward Ahmed Mitchell.
The organization is offering a $1,000 reward for information leading to the arrest and conviction of the man, who is wanted on charges of simple assault and theft.
CAIR-Georgia said the girl's family is shaken up by the attack, but will not press charges if the man comes forward and apologizes.
Just last month, CAIR-Georgia urged mosques in the Atlanta area to increase security, after death threats were received by mosques in the city, as well as the suburbs of Lawrenceville and Norcross.