'Trump referendum': Georgia special election for Congress goes to runoff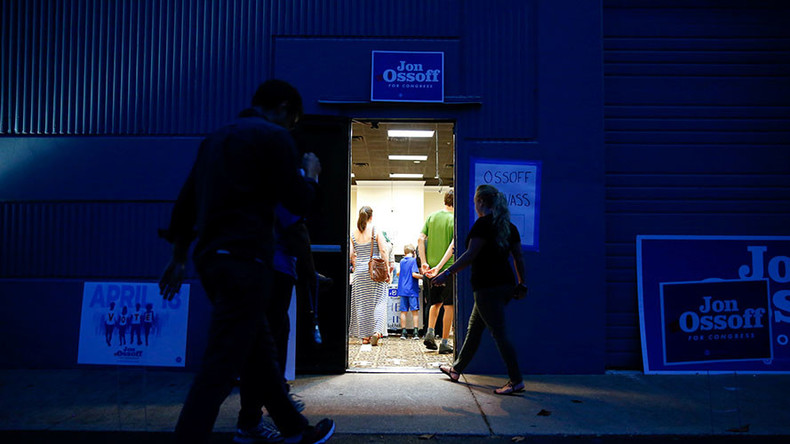 Despite a strong lead, Democrat Jon Ossoff did not attain more than 50 percent in the special election for Georgia's 6th congressional district seat, a former Republican stronghold. He will face Republican Karen Handel in a runoff June 20. The race was billed as a referendum on President Donald Trump.
At 84 percent of precincts reporting, Ossoff led with 48.6 percent of the vote, while Handel had 19.5 percent, according to the Associated Press.
Read more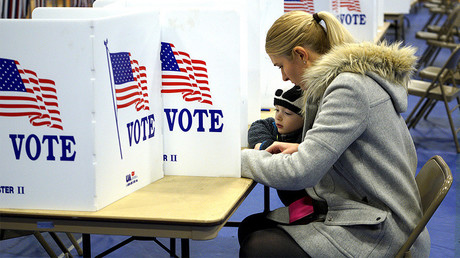 Jon Ossoff, a 30-year-old Democrat and former congressional staffer who ran on the slogan "Make Trump Furious," nearly won Tuesday's special election for Georgia's 6th congressional district, which the GOP has held since 1979.
But because he took home less than 50 percent of the vote, Republicans have a chance to rally back and secure the seat in June when a runoff election will be held.
Ossoff's opponent will be Karen Handel, who was Georgia's secretary of state from 2007 to 2010. She ran an unsuccessful campaign for US Senate in 2014 and is a senior vice president of public policy at Susan G. Komen for the Cure, a nonprofit working to cure breast cancer. Handel voted for the charity to stop giving to Planned Parenthood, a decision that was later reversed, and caused her to step down from her position.
Ossoff and Handel beat out 16 other candidates, including four Democrats, 11 Republicans and two Independents.
Ossoff told supporters Tuesday night just before midnight that the results represented "a victory for the ages."
Handel addressed her supporters earlier in the evening, saying, "Tomorrow we start the campaign anew. Beating Ossoff and holding this seat is something that rises above any one person," the Atlanta Journal Constitution reported.
President Donald Trump won the district by 1.5 points in November, but he did not carry it during the GOP primary.
Health and Human Services Secretary Tom Price represented the district before being confirmed to President Donald Trump's cabinet, and former House Speaker Newt Gingrich held it before him.
The district covers many northern suburbs of the Atlanta area.