3 dead in Fresno shooting spree, suspect shouts 'Allahu akbar' upon arrest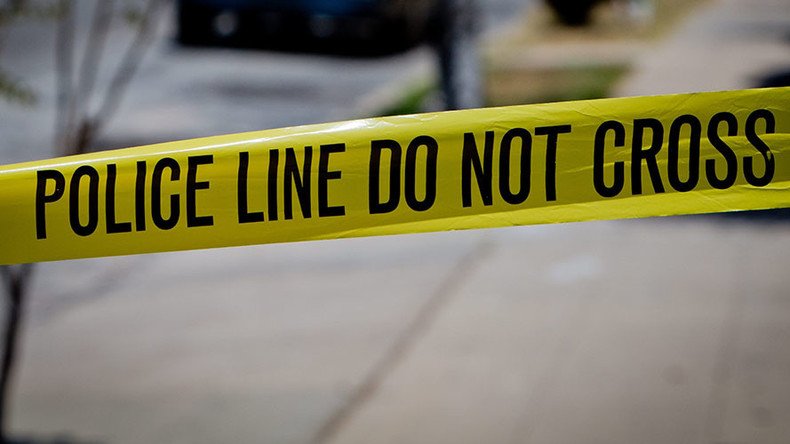 Three people have been shot dead after a gunman went on a rampage in downtown Fresno, California, according to authorities, who have since taken the suspect into custody.
The suspect is Kori Ali Muhammad, 39. He reportedly yelled, "Allahu akbar" during his arrest. Investigators also said he used the alias "Black Jesus."
Police were called to the scene after receiving reports of 16 gunshots in less than a minute.
Witnesses say Muhammad fired several times at people, reloaded his handgun, and continued firing near a Catholic Charities building. Ashlee Wolf of Catholic Charities told the Fresno Bee that the shooting happened at a nearby bus stop.
Muhammad is facing charges of four counts of murder and two counts of attempted murder.
This is the suspect in today's downtown Fresno shooting, Kori Muhammad, charged with 4 counts of murder, 2 counts attempted murder, PD says. pic.twitter.com/vjgdbff7nF

— Joey Horta (@JoeyHorta) April 18, 2017
At a press conference, Fresno Police Chief Jerry Dyer confirmed that they had apprehended Muhammad, who is also suspected in the murder of a security guard outside a Motel 6 in central Fresno on Sunday.
Dyer said research into Muhammad led police to his Facebook page, where messages he posted indicated that he "does not like white people" and has expressed "anti-government sentiments."
The victims were all white males, Dyer said, although police have not released names.
Police said Muhammad has some criminal history of terrorist threats, but they do not know if he is on any terrorist watchlist. However, they said it was "still too early" to say if the shooting was an act of terrorism.
Muhammad first opened fire on a passenger inside a PG&E truck, as the driver sped away to the Fresno Police Department's headquarters and alerted the police, police said. The passenger later died from his injuries.
The downtown Fresno County Superior Courthouse has been placed on lockdown due to the shooting.
Muhammad was not found with a firearm, but he had .357 caliber rounds on him, the same rounds that were used at the Motel 6, according to police.
Agents from the US Bureau of Alcohol, Tobacco, Firearms and Explosives' Fresno Field Office, San Francisco Division were on scene, ATF tweeted.
The shootings were described as "random" and "unprovoked" by police, who see no connection between the victims and Muhammad.
"There is every reason to believe he acted alone," Dyer said.
The victims were all within a block of each other in downtown Fresno.
You can share this story on social media: