Arkansas executions continue legal limbo after state supreme court & federal appeals rulings
Published time: 17 Apr, 2017 22:39
Edited time: 18 Apr, 2017 08:21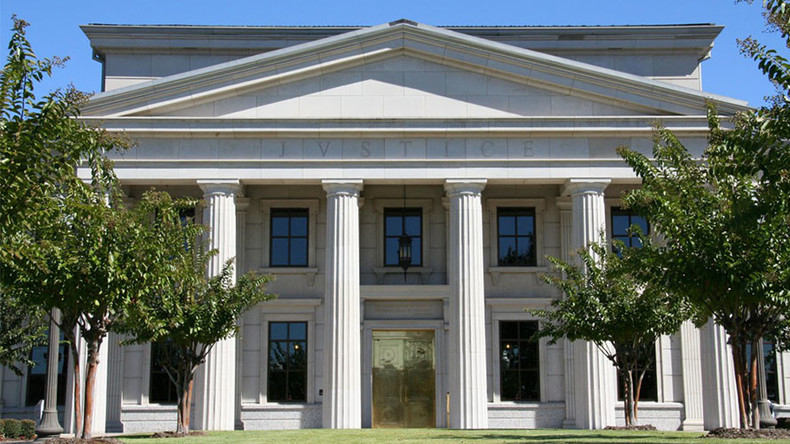 The start of a series of executions in Arkansas has been disrupted. The state supreme court kept two death row inmates alive Monday, but a federal appeals court overturned a lower court's halt on eight lethal injections planned for the next 10 days.
The Arkansas Supreme Court has granted my request to vacate Circuit Judge Griffen's Temporary Restraining Order. #arpx#ARExecutions

— Leslie Rutledge (@AGRutledge) April 17, 2017
UPDATE: Around 6:30pm local time, the Arkansas Supreme Court lifted the stay placed on state executions by a county judge on Friday. Pulaski County Circuit Judge Wendell Griffen had ruled in favor of McKesson, a pharmaceutical distributor, which had protested against the use of one of its drugs for lethal injections. It was the second decision on Monday by the state's highest court welcomed by the state's attorney general.
Earlier in the evening, the Arkansas Supreme Court continued its stay on the executions of Bruce Ward and Don Davis, who were scheduled to die by lethal injection Monday after 7:00pm local time. They would have been the first to be judicially killed in a series of eight executions initially scheduled to happen over the next 10 days.
Other legal hurdles remain, so the executions scheduled for Monday evening will not occur.
The state supreme court had stayed the executions of Ward and Davis, pending a conclusion of the US Supreme Court case McWilliams v. Dunn, which will determine if a mentally incompetent defendant must be given expert assistance independent of the prosecution.
The US Court of Appeals for the 8th Circuit also ruled Monday, but in favor of Arkansas Attorney General Leslie Ruttledge, who sought a reversal of a lower federal district court's stay on all eight executions. The court voted en banc 7-1.
Arkansas is in a rush to execute eight inmates, some of whom have been on death row for decades, because its lethal injection cocktail is running up against an expiration date. The sedative midazolam, which is the first of three drugs issued in the process, is set to expire at the end of April.
Rutledge announced her win on Twitter and followed up by vowing to appeal the state's supreme court ruling to the US Supreme Court.