Dark web drug bust: Yemeni defendant pleads guilty to dealing heroin, cocaine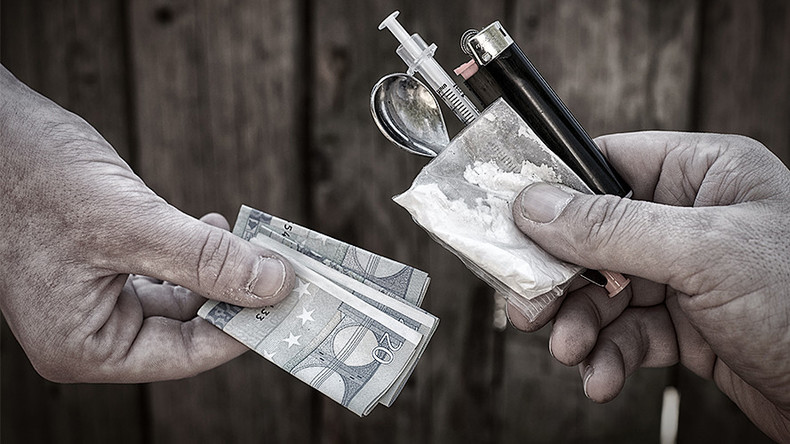 The second co-conspirator in a 'dark web' plot to deal heroin and cocaine in the US has pleaded guilty to distribution charges, following a multi-agency investigation and sting operation in 2016.
Using the code names 'Area51' and 'DarkApollo,' two men with residence in Brooklyn, New York, were found to be large-scale distributors of the drugs on the dark web marketplace known as AlphaBay.
Abudullah Almashwali, 31, originally from Yemen, pleaded guilty to distribution of heroin and cocaine and conspiracy charges on Friday, according to a press release from the US Attorney's Office. The other conspirator, Chaudhry Ahmad Farooq, 24, is originally from Pakistan.
Dark web marketplaces are notoriously difficult to investigate and disrupt as both operators and users employ technology which masks their IP addresses.
In addition, most deal exclusively through digital or cryptocurrencies such as bitcoin which do not require third-party payment processors, avoiding the need to create a digital 'paper trail.'
In combination, these security elements make the process of identifying potential suspects an extremely time-consuming and labor-intensive job for law enforcement.
According to the criminal complaint, the two conspirators accepted orders via AlphaBay, took payment via Bitcoin and then mailed physical parcels of the narcotics through multiple post offices in New York.
In an undercover sting operation, authorities in California bought heroin from 'Area51.' Postal records subsequently revealed that Almashwali paid for postage of these two packages, while Farooq had been responsible for sending other narcotics deliveries.
As the investigation progressed, authorities were able to tie the encrypted email address used by both 'Area51' and 'DarkApollo' to social media accounts used by Farooq, according to court documents obtained by ARS Technica.
"Initial analysis of DARKAPOLLO and AREA51's public PGP key indicated that both keys were registered to the same email address: Adashc3l@gmail.com."
"A social-media search for the phrases Adashc3d31 and Adashc3d resulted in the discovery of a Twitter, Instagram, and Facebook account belonging to someone identified as 'Ahmed Farooq' or 'Ch. Ahmed Farooq' (Hereinafter referred to as FAROOQ)."
"The Facebook profile belonging to FAROOQ indicated that he resided in Brooklyn, New York," special agent John Rabaut wrote.
Farooq pleaded guilty to conspiracy to traffic heroin, admitting to distributing 636.5g (1.2lbs) of heroin with an estimated market value of $145,807 in bitcoin.
The Drug Enforcement Administration (DEA), US Immigration and Customs Enforcement (ICE) and Homeland Security Investigations (HSI) all contributed to the multi-agency investigation.
Farooq is due to be sentenced on May 15 while Almashwali will be sentenced on July 24. Both face a maximum penalty of 20 years in prison and a $1 million fine.