FAA bans drone flights over 133 US military bases, threatens criminal charges for violators
Published time: 11 Apr, 2017 11:31
Edited time: 12 Apr, 2017 07:40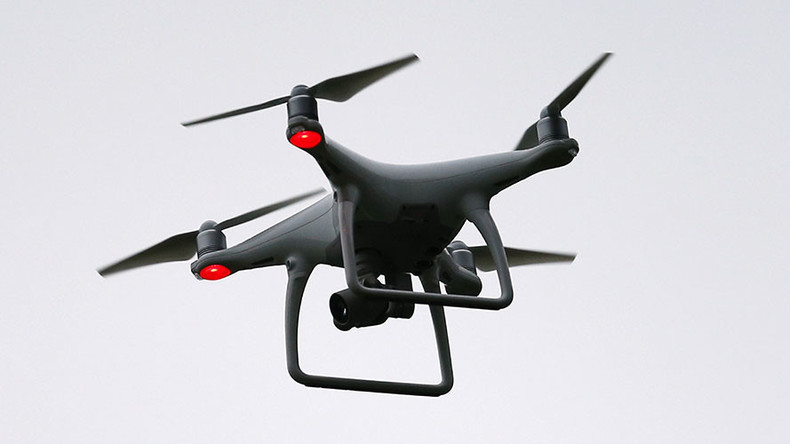 The Federal Aviation Administration (FAA) has issued an order making it illegal to fly drones over 133 US military facilities, threatening civil penalties and criminal charges to those who violate the airspace.
The order, announced by the FAA on Friday, restricts drone flights up to 400 feet within the lateral boundaries of the facilities. The agency has released a map of the restricted airspace, "to ensure the public is aware of these restricted locations."
Those who are found to be in violation of the order "may be subject to enforcement action, including potential civil penalties and criminal charges," the FAA wrote it its announcement.
The agency noted that there will be "only a few exceptions" to the restrictions, and that those must be coordinated with the individual military base and/or the FAA.
The order, which will go into effect on April 14, represents the first time the agency has issued airspace restrictions which specifically apply only to unmanned aerial vehicles (UAVs).
The drone restrictions could be the first of many of the FAA, which says it is "considering additional requests from federal security and intelligence agencies."
The order comes amid a surge in popularity for UAVs, with the FAA predicting last month that the number of so-called hobbyist drones will reach 3.6 million by 2021 – more than triple the 1.1 million estimated last year.
The agency also estimated that commercial drone fleet would grow from 42,000 at the end of 2016 to about 442,000 by 2021, with the possibility of it reaching 1.6 million by that time.
Drones are already banned within a 15-mile (24km) radius of Reagan National Airport in Washington DC, which includes the airspace over the Pentagon and other government facilities. UAVs are also banned at US sports stadiums while games are being played.