Dog fight: Chicago father & son shoot each other in argument over pet
Published time: 10 Apr, 2017 15:01
Edited time: 11 Apr, 2017 11:35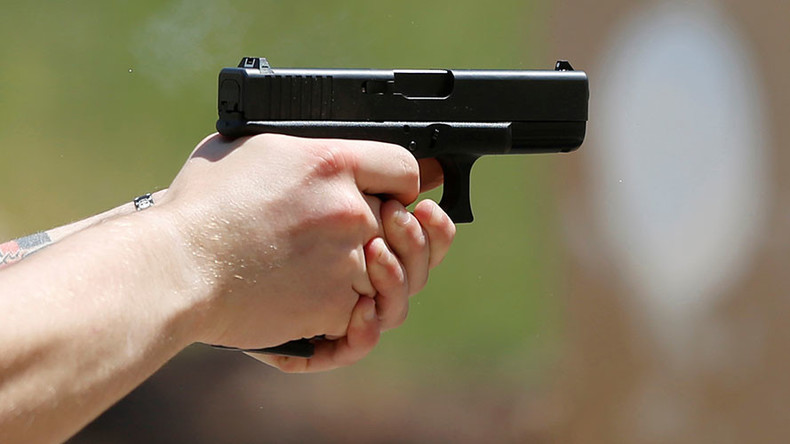 A Chicago, Illinois father was wounded after he fatally shot his son when an argument escalated into a gunfight over who should walk the dog.
Chicago Police said the "verbal altercation" turned violent in the city's South Side neighborhood when they responded to a call early Sunday morning.
Both men suffered multiple gunshot wounds as they exchanged fire with each other, before being taken to Christ Medical Center in Oak Lawn, police said.
Donald Johnson, 22, who lived in the neighborhood, was pronounced dead. The older man, 43, was listed in critical condition.
Police say two weapons were recovered from the scene, and they continue to investigate.
"How did we get here? How did we get to the point where 'I hate my blood family enough to take his life?' It makes no sense," community activist Ja'mal Green told WFLD TV.
There is so much pain in Chicago's troubled neighborhoods that even the most trivial interactions can explode, Green said.
Since Friday, six people have been killed and 22 others injured in shootings across the city, the Chicago Sun Times reported.
In 2016, Chicago suffered its deadliest year in two decades in terms of homicides, with 762 reported killings in total, an average of two a day. The same year saw 3,550 shooting incidents, an increase of 1,100 from 2015, and 4,331 shooting victims, according to the Chicago Police Department.
Chicago was ranked as the deadliest among cities with more than a million residents, and in 2016, it recorded more murders and shooting victims than New York City and Los Angeles combined, according to CBS News.