$300mn IRS scam mastermind arrested on arrival in India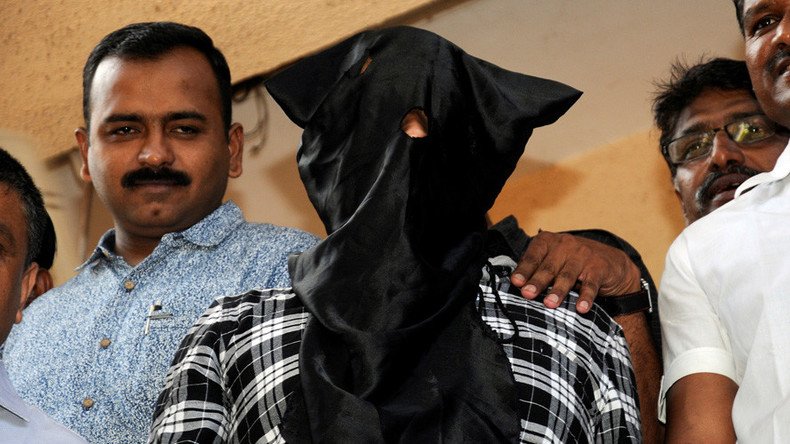 The prime suspect in an international $300 million telefraud scam that targeted American taxpayers has been arrested by police at Mumbai International Airport.
Sagar Thakkar, 24, was taken into custody in the early hours of Saturday morning as he stepped off a flight from Dubai, where he had been on the hiding out from Indian authorities for several months, Reuters reported, citing local police sources.
Thakkar is the suspected leader of a major international telefraud syndicate that operated in the US and India.
Police Commissioner Param Bir Singh told a news conference that Thakkar, who was charged as part of the ongoing DOJ investigation, had fled to Dubai following raids in October related to the case, Reuters reported.
READ MORE: British police accused of hiring Indian hackers to spy on journalists & campaigners
When asked about his interrogation of the suspect, Singh told reporters that he was "impressed with his knowledge of the US and Indian system" while also confirming that Thakkar had confessed to the crime.
The DOJ's indictment alleges that the suspected conspirators posed as federal officials working for the Internal Revenue Service (IRS) or other agencies and threatened victims with arrest, fines, imprisonment or even deportation if they did not pay the fake taxes or penalties.
The Justice Department claims that over 15,000 people have been targeted in the telephonic scam which has taken place for over a year.
A major breakthrough in the case came in October, when Indian authorities raided call centers in the Mumbai suburb of Thane and the western city of Ahmedabad, detaining over 700 suspects in the process.
READ MORE: IRS collaborates with private sector to thwart more identity thieves
The US Justice Department charged more than 60 people in India and the United States in connection with the case as a direct result of the raids.
Some 400 suspects have been officially charged by Thane police as part of their own investigation with roughly a dozen already in custody.
A video of one such scam posted online by the Eau Claire Police Department in the US has been shared over 190,000 times.
Cooperating victims had their payments transferred through a US-based network of money launderers who used prepaid debit cards and wire transfers to move the money out of the country.
US and Indian authorities cooperated throughout the investigation but the DOJ will seek extradition of scammers based in India, Reuters reported.
You can share this story on social media: