'Mass stabbing' in Los Angeles, one arrested (PHOTOS, VIDEO)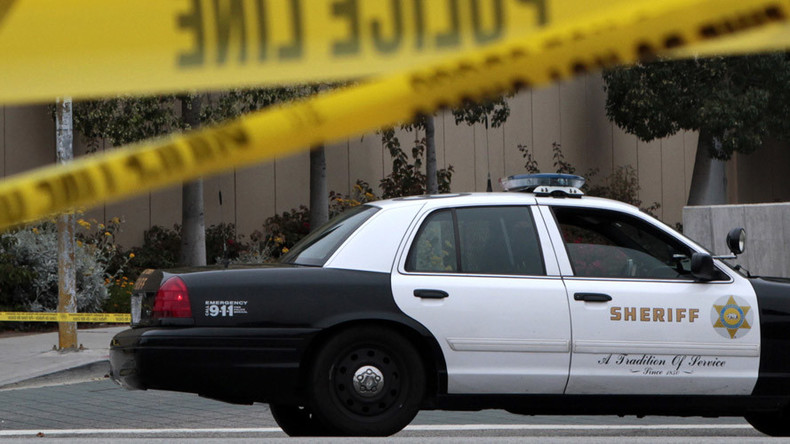 Police in Los Angeles, California have responded to reports of multiple stabbing victims in the Skid Row area, and one person was taken into custody, local media report.
LAPD officers shot and detained a suspect on San Pedro Street around noon local time (2000 GMT). Three stabbing victims were found in the area, KABC reported.
The attack was reported around noon Friday near the intersection of 7th Street and San Julian Street, according to KTLA.
One of the victims was found, treated and transported to a local hospital. There were no reports on the condition of the suspect or the other two victims.
No officers were hurt in the incident.
Deputy Chief Robert Arcos, head of LAPD's Central Bureau, told the Los Angeles Times that witnesses saw three people stabbed, each in separate Skid Row locations. Arcos also said responding officers were part of LAPD's RESET, or Resources Enhancement Services Enforcement Team, which focus on Skid Row.
Skid Row is an area of Downtown Los Angeles, sandwiched between the Financial District and the Arts District. It contains one of the largest homeless populations in the US.