Nivea apologizes, pulls 'white is purity' ad branded as racist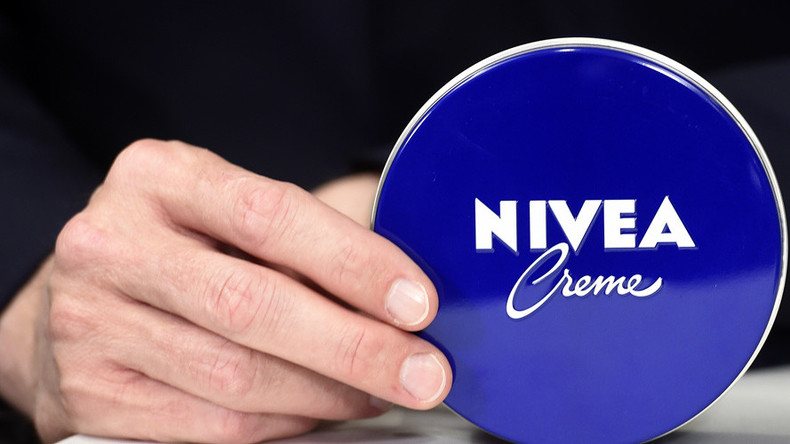 German skincare brand Nivea pulled an ad declaring "white is purity" after social media users protested its racist connotations, and others used the ad to spread messages of white supremacy.
The ad for the company's Invisible for Black & White deodorant depicts a woman with long hair, draped in a white robe, with the slogan "White Is Purity" across the bottom of the image.
The ad was posted on the company's Facebook page and geographically targeted to users in the Middle East with a caption that read, "keep it clean, keep bright. Don't let anything ruin it, #Invisible."
The ad was later pulled and the post was deleted after going viral on the same day as Pepsi pulled an ad for being insensitive.
Nivea sent an apology directly to Twitter users who accused them of racism with the message: "The NIVEA Middle East post was not meant to be offensive. We apologize. It's been removed. NIVEA values diversity and tolerance."
A spokesperson for Beiersdorf, the German company that owns Nivea, told the BBC they were "deeply sorry to anyone who may take offense to this specific post. After realizing that the post is misleading, it was immediately withdrawn."
"Diversity and equal opportunity are crucial values of NIVEA: The brand represents diversity, tolerance, and equal opportunity," the spokesperson said, according to BBC.
In 2011, Nivea also pulled an ad that depicted a clean-shaven African-American man throwing away a disembodied head with an Afro. The ad ran with the slogan, "RE-CIVILIZE YOURSELF."
On Wednesday, outraged Twitter users posted messages condemning the ad as racist, and questioning the decision to run the ad in the first place.
Some on Twitter congratulated the ad, however, hijacking the image to spread their own message. Some are even calling Nivea the official deodorant of the alt-right, a group of people with a vehement anti-liberal stance, often favoring white supremacist views instead.