Supreme Court rules for court flexibility in mandatory minimum sentences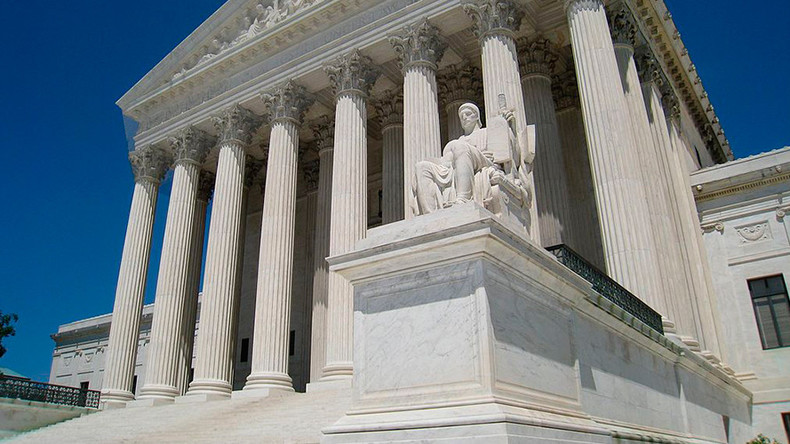 The US Supreme Court has unanimously ruled that courts have the discretion to decide whether a defendant has already been given a mandatory sentence for one crime when considering an appropriate sentence for another charge.
"Sentencing courts have long enjoyed discretion in the sort of information they may consider when setting an appropriate sentence," wrote Chief Justice John Roberts, delivering the court's opinion in Dean v United States on Monday. "This durable tradition remains, even as federal laws have required sentencing courts to evaluate certain factors when exercising their discretion."
The government had argued courts should calculate the appropriate term of imprisonment for each defendant and disregard whatever sentences already faced on other counts.
Advocates opposed to mandatory minimum sentences had argued for court flexibility. One group, Families Against Mandatory Minimums (FAMM), was surprised by Monday's decision because the court had seemed divided on the issue at oral arguments in February.
"I'm surprised it got there," FAMM Vice President Kevin Ring said, according to The Hill. "We're pleased obviously and I think it's a case where the court was reluctant to take sentencing discretion away from judges. To not allow a judge to consider mandatory minimum would have blindfolded him."
"Even though the crime was serious, this guy was going to get his just desserts and this added time was not needed," he said.
The case concerned Levon Dean Jr, an Iowa man convicted of multiple robbery and firearms counts.
Dean and his brother robbed a methamphetamine dealer in a Sioux City motel room. Less than two weeks later, they robbed another drug dealer at his home. During each robbery, Dean's brother threatened the victim with a modified semiautomatic rifle, later using the rifle to club the victim on the head. Dean ransacked the area for drugs, money and other valuables.
A federal grand jury returned a multi-count indictment charging Dean and his brother with a host of crimes related to the two robberies. Following a joint trial, a jury convicted Dean of one count of conspiracy to commit robbery, two counts of robbery and one count of possessing a firearm as a convicted felon. He was also convicted of two counts of possessing and aiding and abetting the possession of a firearm in furtherance of a crime of violence.
Dean was sentenced to a little over three years for the robbery, but argued that his mandatory 30 years for possession of a firearm used in the furtherance of a crime of violence should have been enough.
Roberts ruled the Iowa district court was wrong in ruling that it could not vary from the guidelines range.
A focus of criminal justice reform efforts in the US has been centered on reducing the prison population at state and federal facilities over budget concerns.
Federal prison costs represent about one-third of the Justice Department's $27 billion annual budget.
But reformers argue a significant way to reduce the problem would be to reform mandatory minimum sentences and that would require undoing laws.
To circumvent that obstacle during his administration, President Barack Obama resorted to granting clemency to 1,176 people who were sentenced to severe mandatory minimum laws passed in the 1980s and 1990s during the nation's war on drugs. More than 400 were serving life sentences.
Then-Attorney General Eric H. Holder Jr. put a policy in place in 2013 to reserve the most severe drug-offense penalties for high-level or violent drug traffickers ‒ and no longer charge low-level, nonviolent drug offenders with crimes that impose severe mandatory minimum sentences. The policy change followed a 2011 report the assess the impact of federal sentencing.
The same year, the Supreme Court ruled in Alleyne v. United States that increasing a sentence past the mandatory minimum requirement must be submitted by a jury and found factual beyond a reasonable doubt. It increases the burden on the prosecutor to prove that the sentence is necessary for the individual crime by requiring that a mandatory minimum sentence be denied for a defendant unless they fulfill certain criteria.