Crew jumps ship seconds before sailboat capsizes, smashes into LA Pier (VIDEO)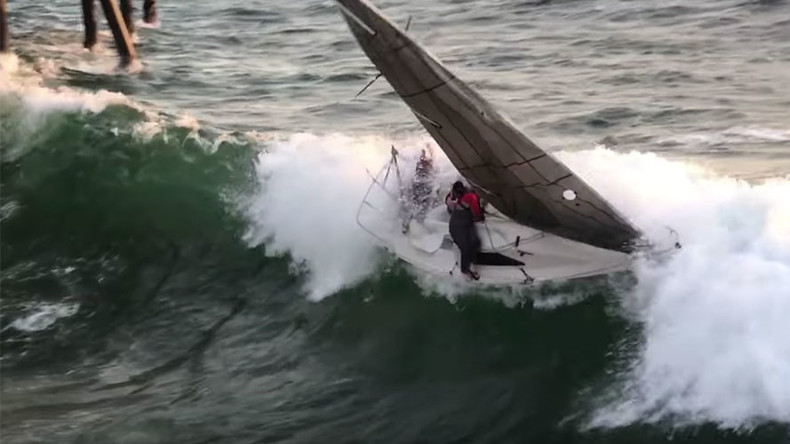 Dramatic video footage shows the moment four people were thrown from a capsized sailboat, seconds before it smashed into the Redondo Beach pier in Los Angeles, California.
The sailboat left nearby King Harbor on Thursday in "extremely windy conditions and was unable to turn around and get back behind the breakwater," according to the person who filmed the footage, Jason Wells.
READ MORE: Jet skiers saved moments before cruise ship collision (VIDEO)
Helpless bystanders looked on as the sailboat fought against heavy winds while its occupants were hit by an onslaught of growing waves, pushing the boat closer and closer to the pier.
All four passengers, reportedly wearing lifejackets and aged between 20 and 50, were rescued and pulled ashore by search-and-rescue officials and sustained only minor injuries.
The remnants of the destroyed boat can be seen scattered along Redondo Beach.