White House releases financial disclosures on Bannon & Kushner among 180 high-ranking officials
Published time: 1 Apr, 2017 04:24
Edited time: 1 Apr, 2017 16:11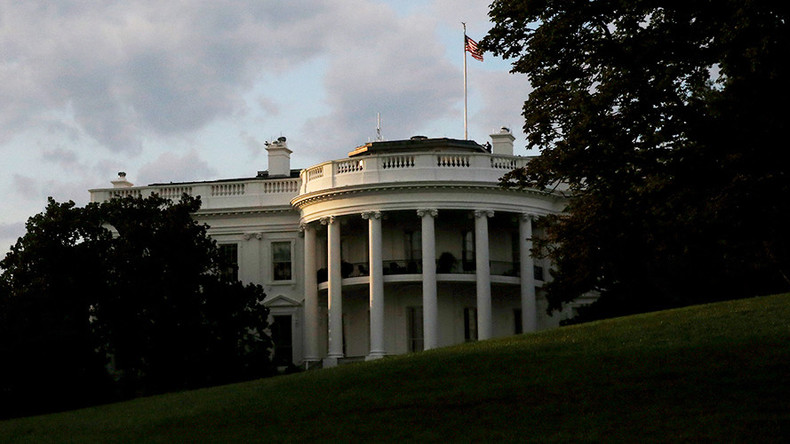 The White House has released financial disclosure documents from 180 officials, showing President Donald Trump's administration staffers raked in millions of dollars last year
STEVE BANNON
White House Chief Strategist Steve Bannon's financial disclosure report shows he earned between $1.3 and $2.3 million last year, according to the New York Times. Much of that money came from companies backed by Republican mega-donors Robert and Rebekah Mercer.
Bannon disclosed $191,000 in consulting fees from Breitbart News Network, where he previously worked as executive chairman before joining the Trump campaign. He also disclosed $125,333 in consulting fees from Cambridge Analytica, a political consulting firm that specializes in predicting the political leaning of voters through "psychographic" profiles based on details of their consumer habits, social media, and other traits.
Last year, Bannon was paid $167,500 in consulting and directing fees from Glittering Steel, a production company launched with Rebekah Mercer that financed "Clinton Cash," a documentary film about corruption in the Clinton Foundation.
The film was based on the New York Times bestselling book of the same name written by Peter Schweizer, the senior editor-at-large at Breitbart.
The strategist also reported $61,539 in salary from the Government Accountability Institute (GAI), a conservative nonprofit organization. In total, Banon made at least $545,000 last year between those four entities, all of which are backed by the Mercer family.
The Mercer father-daughter duo originally supported Senator Ted Cruz (R-Texas) but switched when Trump won the nomination for the Republican party. Rebekah then became a member of the Trump transition team's Executive Committee, where she voiced her opinion on nominees and helped mold the new administration.
In his disclosure, Bannon notes that he intends to sell his assets in Glittering Steel and Cambridge Analytica. His most valuable asset was Bannon Strategic Advisors Inc., which was valued between $5 million to $25 million, and he reported earnings of $493,836 from the entity. Bannon also reported as much as $2,250,000 across several bank accounts and $10.5 million in real estate.
Bannon's disclosures show deep ties to Mercer-linked entities:
•Cambridge Analytic
•Reclaim NY 501c4
•GAI
•Breitbart
•Glittering Steel pic.twitter.com/CmdQUYJY0E

— Anna Massoglia (@annalecta) April 1, 2017
JARED KUSHNER
Trump's senior advisor and son-in-law Jared Kushner's disclosure shows he and his wife Ivanka Trump have property and investment holdings worth as much as $741 million, according to the New York Times.
While the couple previously sold off many of their assets when they became White House employees, they are still holding on to many of their real estate holdings, including the Old Post Office that was converted into Trump Hotel in Washington DC.
READ MORE: Democrats-linked ethics group sues Trump over 'unconstitutional' DC hotel
Kushner's disclosure says that Ivanka earned between $1 million and $5 million from the DC hotel between January 2016 and March 2017, valuing her stake between $5 million and $25 million.