Indiana city misses target date to move 50 families out of lead-contaminated apartments
Published time: 1 Apr, 2017 03:55
Edited time: 1 Apr, 2017 16:11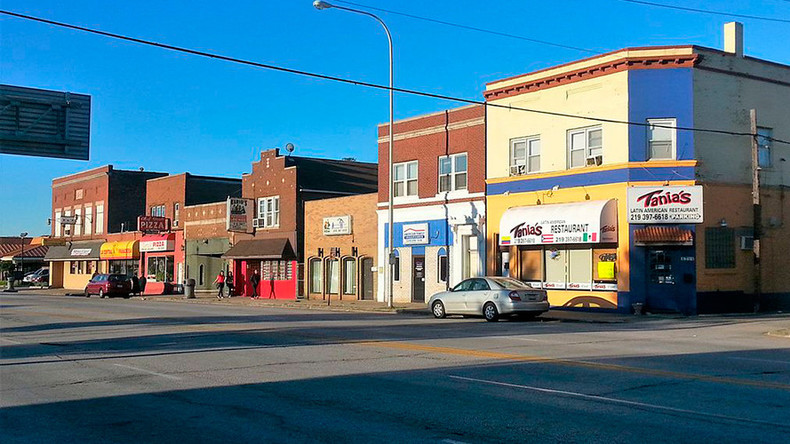 A public housing complex in West Calumet, Indiana, that the EPA found to be contaminated with lead was supposed to be vacated for demolition by now. However, dozens of families are still living there, reportedly feeling trapped by their limited options.
Friday was initially set to be the final day residents would be living in the West Calumet Housing Complex in East Chicago, Indiana, but officials are now aiming for next week, according to the Associated Press.
More than 1,000 people, 70 percent of whom are children, were living in the complex when the US Environmental Protection Agency discovered lead contamination in the dirt on the site.
Some lead levels found were 70 times the federal safety limit, though the US Centers for Disease Control and Prevention do not recognize any lead level as safe.
Indiana's Department of Health found high blood lead levels in some children, according to AP.
Residents were alerted in July 2016, and since then, over 270 families have left. But the estimated 50 that remain feel constrained, the AP reported.
West Calumet is located in an industrial area declared an EPA SuperFund site in 2009, so there aren't many local rental options, even for those with government housing vouchers.
Tara Adams, who has lived in East Chicago her whole life, has a 19-year-old son and 11-year-old daughter, so when she was offered housing in Chicago's South Side 25 miles away, that hardly seemed like an option at all.
"I for sure don't want to move my 19-year-old son into an area where there's a greater chance for him to get shot," Adams told AP. "I don't want to do that."
READ MORE: Elevated lead levels found in bloodstream of 6k California workers – report
Emily Coffey, an attorney with Sargent Shriver National Center on Poverty Law, which is based in Chicago, told AP that families being moved to Illinois would suffer losses of jobs and state Medicaid coverage, while children would be negatively impacted so close to the end of the school year.
Monday is the last day to file a complaint against the local housing authority over relocation arrangements. Last week, protesters at City Hall demanded a deadline extension, the AP reported.