Louisiana officer sentenced to 40 years for manslaughter of autistic child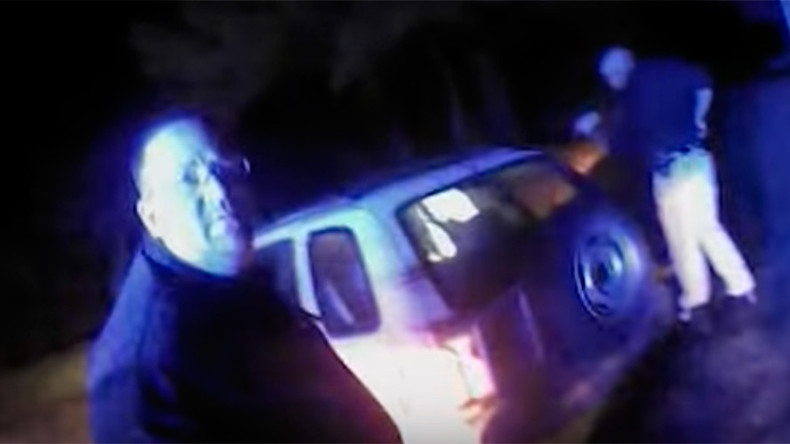 A Louisiana police officer who fatally shot a six-year-old autistic child was sentenced to 40 years in prison on Friday. Derrick Stafford fired 14 times after pursuing an SUV in November 2015, claiming not to know Jeremy Mardis was in the back seat.
State District Judge William Bennett at the Marksville courthouse handed Stafford, 33, the 40-year sentence for manslaughter along with 15 years for attempted manslaughter, reported WAFB.
The sentences will be served concurrently. Jeremy's Mardis' father, Christopher Few, was seriously wounded in the shooting.
The six-year-old had been sitting at the back of the SUV being driven by Few in November 2015 when Stafford, along with a second officer, Norris Greenhouse Jr, attempted to pull him over. After a pursuit Few came to a stop.
Stafford approached the vehicle before opening fire, claiming he was concerned Few, who was unarmed, would reverse his vehicle into Greenhouse Jr. Bodycam footage of the incident was released in September last year.
18 shots were fired at the SUV. Greenhouse Jr. awaits a separate trial for murder later this year.
Mardis and Few are both white and Stafford and Greenhouse Jr. black. During the trial, Stafford's defense attorneys argued that his arrest – within one week of the incident – was a rush to judgment, asking if the officer would have been arrested in the same timeframe if he was white.
After Stafford was found guilty on March 24, Jeremy Mardis' family released a statement describing the verdict as "justice" for their son.
READ MORE: Louisiana officer found guilty of manslaughter over shooting of autistic child