Iowa governor blocks minimum wage hike approved in several counties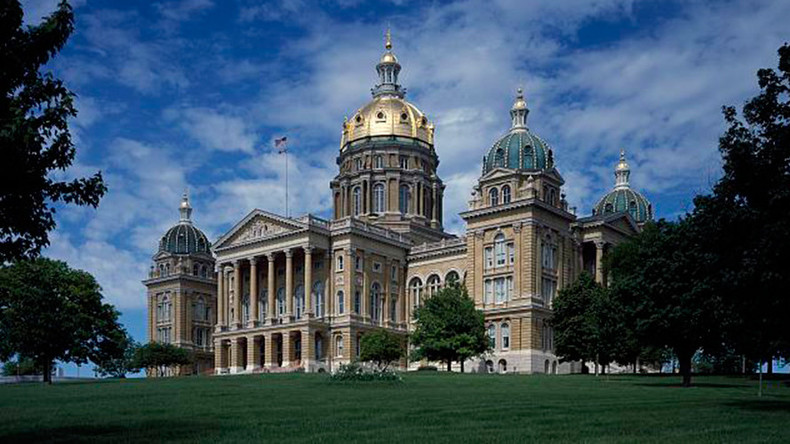 Tens of thousands of Iowa workers who received a raise in Iowa could see their pay cut after the governor signed a bill that would roll back the minimum wage throughout the state.
On Thursday, Iowa Governor Terry Branstad (R) signed House File 295, which prohibits any county or city in the state from exceeding the statewide minimum wage of $7.25.
The statewide minimum wage is the same as the federal minimum and has remained at $7.25 since 2008.
The bill passed the Iowa House on March 9 with a 56-41 vote, and the Senate on March 27 with a 29-21 vote along party lines. After signing it into law, Branstad said using different minimum wage standards "create[d] confusion." He says the bill "provides uniformity through the state on Iowa's minimum wage."
"I think that uniformity (in wages) is critically important, especially when you have communities that are in more than one county," Branstad said Thursday, according to the Des Moines Register.
The bill would reverse wage increases already approved in five counties, including Lee County, which voted to raise the minimum wage to $8.20 on Tuesday.
"We have a lot of folks that are disadvantaged in Lee County, and hopefully this will help them by receiving a few more dollars each pay period," Rick Larkin, chair of the Board of Supervisors, told WQAD.
"The state coming in and preempting us from doing this, in my opinion, it's not a step in the right direction, and it limits what we can do in the county," Larkin said.
Those increased wages were scheduled to go into effect on May 1.
Wages in four other counties could also be cut, including for 29,000 workers in Johnson and Linn counties facing a drop from $10.10. In total, more than 85,000 low-wage workers could see their raises taken away, according to the Iowa Policy Project, a nonprofit organization that researches Iowa state policy decisions.
The IPP released a statement after Branstad signed the bill, calling this a "chapter of corporate dominance at Iowa's State Capitol."
"Today, we recognize a triumph of ideology and spin over substantive discussion, collaboration and fact. Working families will be worse off because of both of these bills signed today by Governor Branstad," the IPP said.
The IPP found that more than half of the workers who could lose their raise are women, while eighty-four percent are older than 20. Nearly 60 percent have full-time jobs, while nearly a third of them are parents.
In addition to a statewide minimum wage, the bill prevents any county or city in Iowa from setting any laws on employment leave, hiring practices, employment benefits, scheduling practices, or any other terms of employment not in accordance with state laws.
Iowa Lieutenant Governor Kim Reynolds says the bill was intended to create "an environment where businesses can succeed and we can attract more good paying jobs."
However, Christine Owens, executive director of the National Employment Law Project, who called the bill "shockingly callous," says it will have the opposite effect.
"Years of economic research show that increasing the minimum wage does not lead to job losses, yet lowa's state government leaders have chosen to stifle local power in order to maximize corporate profits. Their decision comes at the expense of hard-working Iowans who power those businesses but still can't make ends meet," Owens said in a press release after the bill was signed.