Huge fire causes highway collapse & traffic mayhem in Atlanta (PHOTOS, VIDEO)
Published time: 30 Mar, 2017 23:02
Edited time: 15 Feb, 2018 10:30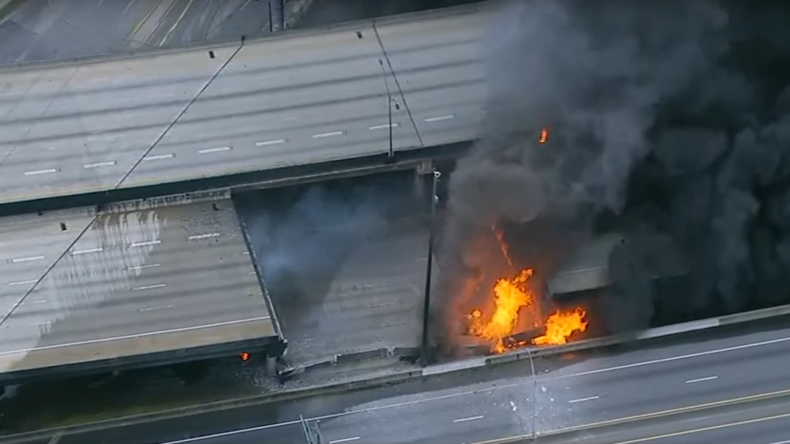 A massive blaze underneath Interstate-85 in Atlanta, Georgia, has engulfed and destroyed a portion of the highway and left cars stuck both north and southbound.
I-85 northbound collapsed at Piedmont Road after less than an hour of the flames being reported.
After the collapse, around 7:30pm EST, Sgt. Cortez Stafford of the Atlanta Fire Department told Fox 5 Atlanta the fire was being "contained" and that no firefighters were injured.
Stafford did not confirm the source of the fire, but previously Fox 5 Atlanta had reported plastic conduit, which protects electrical wiring, was suspected to have fueled the inferno.
The highway collapse did not result in any casualties or injuries, according to Governor of Georgia Nathan Deal, who said it is going to take "some time to get it repaired and back into service."
The governor commended first responders who quickly took the incident under control and urged locals to stay away from the area as authorities are devising alternative transportations routes.