3 storm chasers killed in Texas crash while pursuing tornado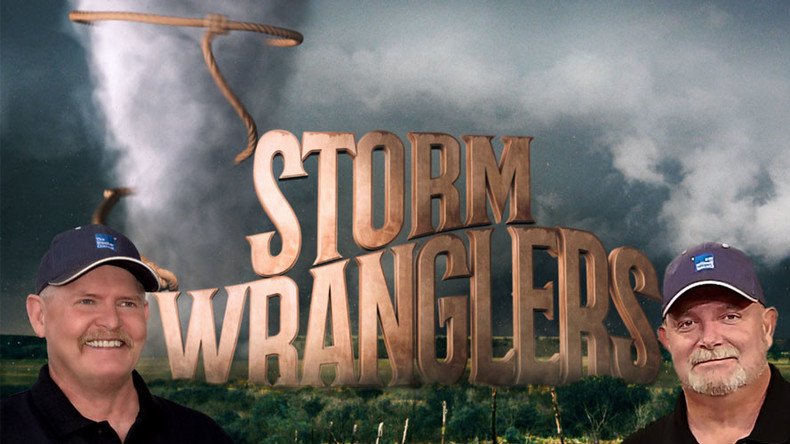 Three storm chasers were killed in western Texas when their vehicles collided on a rural road. The storm system they were covering is moving east and threatening severe weather for over 20 million residents of the south-central US.
"Storm Wranglers" Kelley Williamson and Randy Yarnall of Cassville, Missouri, were chasing a tornado on Tuesday afternoon when their Chevrolet Suburban ran a stop sign and crashed into a Jeep driven by fellow storm chaser Corbin Jaeger of Peoria, Arizona. The crash happened near the town of Spur, some 55 miles (90km) southeast of Lubbock, Texas.
"A black Suburban was traveling north on FM 1081, when it disregarded a stop sign and collided with a Jeep traveling westbound on FM 2794," Sergeant John Gonzalez with the Texas Department of Public Safety (DPS) told reporters.
Williamson, 57, was behind the wheel of the Suburban, while Jaeger, 25, was driving the Jeep. The three men died instantly, Gonzalez said, according to AP.
"We would encourage anyone driving down these remote roads to slow down and pay attention to traffic signs especially in inclement weather. It can become dangerous for all involved," Gonzalez added.
Williamson and Yarnall were contractors for the Weather Channel.
"Kelley and Randy were beloved members of the weather community. We are saddened by this loss and our deepest sympathies go out to the families and loved ones of all involved," the channel said in a statement.
The storm system that swept through Texas and Oklahoma on Tuesday brought tornadoes, strong winds and hail the size of tennis balls, but did not cause major damage. In addition to the three storm chasers, a truck driver died near Oklahoma City when his rig was pushed off the highway by a gust of wind, according to the Oklahoma Highway Patrol. Forecasters confirmed wind gusts of 95 miles per hour (150km/h) in the area.
The storm front is expected to grow in strength as it moves east of the Mississippi River, with an "active severe weather event" predicted for parts of Alabama, Kentucky, Mississippi and Tennessee on Thursday.
You can share this story on social media: