Family of Emmett Till seeks justice in meeting with attorney general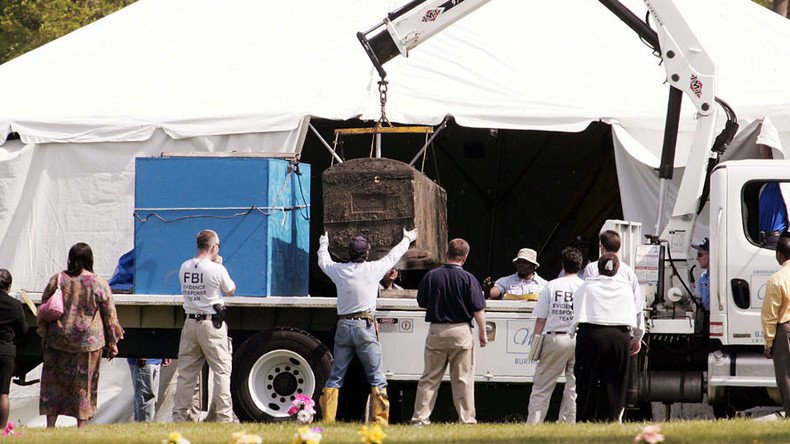 The family of Emmett Till met with the US attorney general seeking a conviction, and the truth, over what happened to their cousin, who was brutally murdered as a teenager 61 years ago in Mississippi for allegedly whistling at a white woman.
Till's cousin, Deborah Watts, and Alvin Sykes, a member of the Emmett Till Justice Campaign, met with the head of the Justice Department, Jeff Sessions, on Tuesday.
Till's 1955 murder made international news and directed attention to the lack of rights of black population in the American South.
As well as seeking justice for her murdered cousin and Carolyn Bryant Donham's role, who made the allegation over his whistling, Watts also sought support for the Emmett Till Unsolved Civil Rights Crime Act.
"He's definitely open to looking at cases that should be reviewed and cases where there are no answers for loved ones who have experienced the murder of their loved ones," Deborah Watts, co-founder of the Emmett Till Legacy Foundation, said, according to AP.
Watts said Sessions told her no one is above the law, and that he reassured her justice would be served.
"Most of these cases, the cases that will fall under the Till Bill, are racially motivated murders, so what we want to make sure is that those murders through 1979 are investigated," Watts told WLMT TV.
The act directs the Department of Justice and the Federal Bureau of Investigation to coordinate the investigation and prosecution of civil rights-era homicides that occurred on or before December 31, 1969.
The FBI is currently investigating or considering investigating 102 killings that occurred before the 1970s.
The act also directs the DOJ and FBI to coordinate their activities with state and local law enforcement and to make annual reports to Congress on the progress of investigations and prosecutions falling under the auspices of the act.
President Obama signed legislation in December last year that allowed the DOJ and the FBI to reopen unsolved civil rights crimes.
The legislation expanded a previous bill of a similar name, signed into law in 2008.
The original bill – named after Emmett Till, who was kidnapped and brutally lynched as a 14-year-old by two white men for whistling at a white woman in 1955 – was first introduced by Sykes in 2005.
Sykes promised Till's mom that he would pursue her son's case after the two men were acquitted, USA Today reported.
Till's mother insisted on an open-casket funeral to show the world the mutilated body of her son. The brutality sparked outrage that helped galvanize the Civil Rights Movement.
Donham's first husband, Roy Bryant, and his half-brother, J.W. Milam, were acquitted of the murder, but both later claimed responsibility.
A new book by author and historian Timothy B. Tyson argues that Donham, a white woman, told him a decade ago she wasn't telling the truth with her claims of sexual advances by the 14-year-old Chicago boy, who was visiting family in rural Mississippi.
In August 1955, Till was kidnapped, lynched, shot and mutilated.

"Justice for us runs along the continuum of ideas, if you will. One is a conviction. The other is the truth by any means necessary," Watts told WLMT TV.
Watts said they did not talk in depth about a confession.
The meeting was set up before Tyson's book was published, Sykes said.
"Our purpose was strictly on the implementation of the Till Act," he told WLMT.
The Justice Department in 2007 determined the Till case did not warrant federal prosecution due to the statute of limitations on any potential federal crimes.
Sykes said they are hoping to push for funding for more civil rights investigations, and for the Justice Department to establish a Till Act advisory committee to help pick which cases to pursue.
Following the meeting on Tuesday, Watts sat down with community activist Duvalier Malone. Malone organized a rally last month in Jackson, Mississippi, asking Attorney General Sessions and the Department of Justice to reopen the Till case, after Carolyn Bryant Donham admitted she lied.
"I am sitting back waiting on, seeing if the Attorney General Jeff Sessions is going to stand behind his word and release to the public very soon with where they are with this investigation," Malone explained.
Watts says the next steps are to develop a master plan of the Emmett Till Civil Rights Crime Act with cooperation from the Department of Justice.
You can share this story on social media: