Fmr Republican congressman and aide indicted on federal conspiracy charges
Published time: 29 Mar, 2017 01:21
Edited time: 29 Mar, 2017 09:13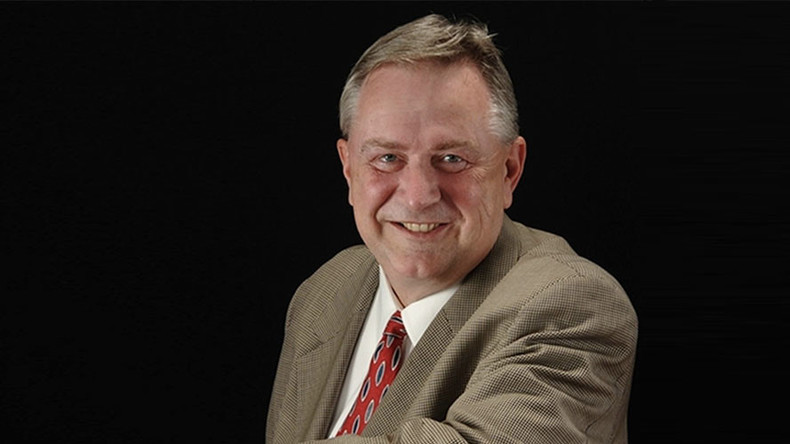 Former Congressman Steve Stockman (R-Houston) has been indicted on numerous charges related to receiving donations under false pretenses. His aide is also accused of using a non-profit entity to secure donations for Stockman's campaign.
Stockman, 60, was formally indicted by the Department of Justice (DOJ) on counts related to stealing hundreds of thousands of dollars from charitable foundations on Tuesday. The two-term representative was arrested earlier this month while attempting to board a flight to the United Arab Emirates.
Stockman and his former director of special projects in his congressional office, Jason Posey, were charged in a 28-count indictment in federal court after Thomas Dodd, a former campaign worker and congressional special assistant, implicated the two as part of a plea deal for charges he faced.
The indictment claims that "shortly after Stockman took office in the U.S. House of Representatives in 2013, he and Dodd allegedly used the name of a nonprofit entity to solicit and receive a $350,000 charitable donation."
That wasn't the only time Stockman's aides allegedly used unscrupulous methods to gain funds. It is believed that $1.25 million was contributed to Stockman's campaign under false pretenses, the Houston Chronicle reported.
It's alleged that Dodd and Stockman met with Stanford Z. Rothschild Jr., a representative of the Rothschild Charitable Foundation and the Rothschild Art Foundation Inc. Rothschild was in his mid-80s when he met with Stockman and Dodd and was allegedly lead to believe he was donating to a charitable foundation for voter education, according to the Houston Chronicle.
"It is clear that these individuals were taking advantage of a very philanthropic elderly man," said David Daneman, an attorney who represents the Rothschild foundations.
The ill-gotten funds were then laundered into Stockman's campaign. Approximately $450,571 went to funding a widely distributed mailer for Stockman's ultimately unsuccessful campaign for Texas Senate in 2014. Other funds are believed to have gone to fund personal expenses.
Dodd's deal included pleading guilty to two charges of conspiracy, each carrying up to 20 years in prison. He is also facing a fine of up to $250,000.
Stockman was released on a $25,000 bail after surrendering his passport. He has claimed innocence and blamed the arrest on a "deep state conspiracy" resulting from his criticism of the IRS.