Father of accused Rockville rapist detained by immigration authorities
Published time: 28 Mar, 2017 18:24
Edited time: 29 Mar, 2017 09:11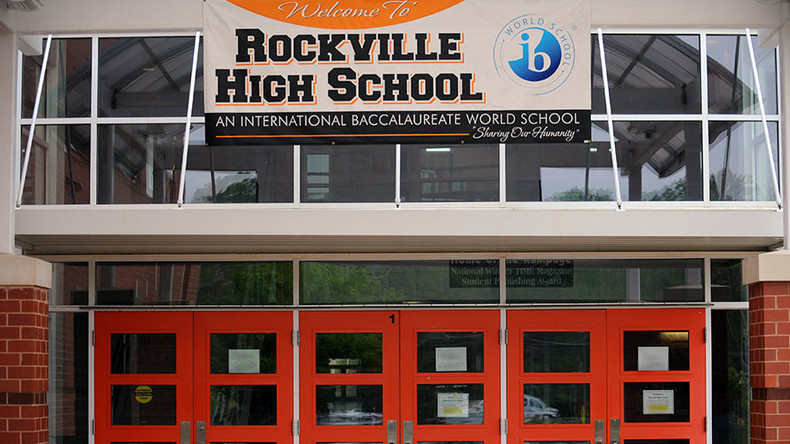 Federal immigration agents have detained the father of the 18-year-old Guatemalan, who is accused of violently raping a high school classmate in Rockville, Maryland, for being in the US illegally.
The Immigration and Customs Enforcement (ICE) confirmed on Monday that Adolfo Sanchez-Reyes, 43, was arrested on Friday at his home in Rockville, "after a review of his immigration history revealed he was unlawfully present in the United States."
"He was issued a notice to appear in immigration court, and is currently detained at the Howard County Detention Center in Jessup, Maryland," ICE said in a statement, quoted by WUSA-TV.
Attorney Himedes Chicas told reporters that Sanchez-Reyes surrendered peacefully. No court date has been set as of yet.
Sanchez-Reyes is the father of Henry E. Sanchez-Milian, one of two suspects in the recent rape of a female student at Rockville High School that brought the issue of criminal acts committed by illegal immigrants into the national spotlight. The other suspect was identified as Jose Montano, 17.
According to the police report, the female student was approached by the two suspects in a hallway and propositioned for sex. When she refused, she was forcibly taken to a boys' restroom, where the two suspects raped her inside a cubicle. Both Sanchez and Montano are charged with first-degree rape and will be tried as adults. They have pleaded not guilty.
David Wooten, attorney for Montano, argued in a court filing that the sex was consensual and "preplanned," and that the female student sent "explicitly compromising images of herself" to his client.
Sanchez-Milian's defense attorney, Andrew Jezic, confirmed that his client was stopped at the US-Mexican border last year, and later released by ICE.
"He was detained for 12 days, but then ICE made the discretionary decision to simply let him go," Jezic told WTTG-TV. "They put him on a plane in Texas, and his father had to pay for the ticket. His father picked him up at BWI Airport, and he's been in this country with the full awareness of ICE."
Chairman of the House Judiciary Committee Bob Goodlatte (R-Virginia) called the Rockville rape a failure of the Obama administration to protect Americans from crimes committed by illegal immigrants.
"It's an absolute failure of the US government, no question about it," Goodlatte told Fox News' Tucker Carlson on Monday. "This is a totally preventable crime."
Meanwhile, Rockville High School is conducting a safety audit to address both the rape and a March 7 incident when another female student was brutally beaten. One of the measures proposed by Montgomery County Public Schools superintendent Jack Smith is to remodel the bathrooms to not have front doors, "so that something like this couldn't happen behind a closed door."
"Nerves are frayed," Montgomery County Council President Roger Berliner told WTOP. "People are on edge, people are angry."