1 dead after plane crashes, destroys house in Georgia (VIDEO, PHOTOS)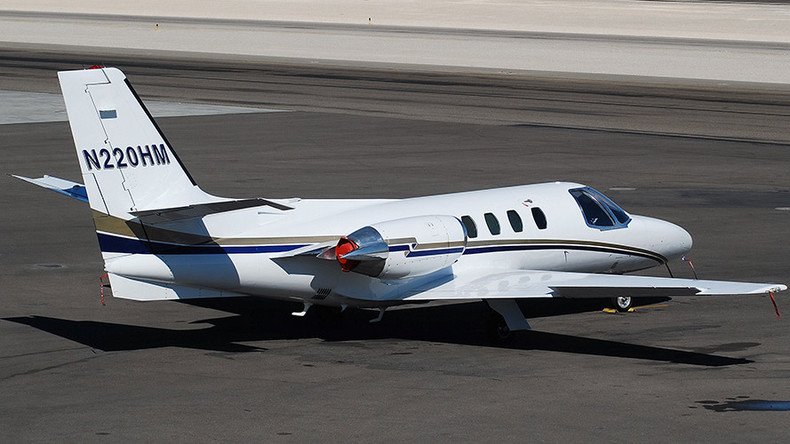 One person has been reported dead in Marietta, Georgia, after a plane crashed in front of a house, causing it to become engulfed in flames.
A Cessna Citation I was traveling to Fulton County Airport and crashed east of Cobb County International Airport/McCollum Field, Federal Aviation Administration spokeswoman Kathleen Bergen said, according to WXIA.
WXIA reported one person dead at the scene, shortly after 9:30pm. WSB reported the deceased to be the pilot. The crash occurred around 7:20pm Friday.
Traffic was being redirected around the Cobb County neighborhood, WSB reported. The local station also reported no injuries in the home.
Witnesses uploaded their reactions to Twitter, reporting seeing a "big" plane crashing into the home.
Others described it as a "small passenger jet" after witnessing it from farther away.
Here is an image of the site after the fire was extinguished.
You can share this story on social media: