Red light, green light? Ohio accidentally legalizes running stop lights
Published time: 22 Mar, 2017 00:51
Edited time: 22 Mar, 2017 11:41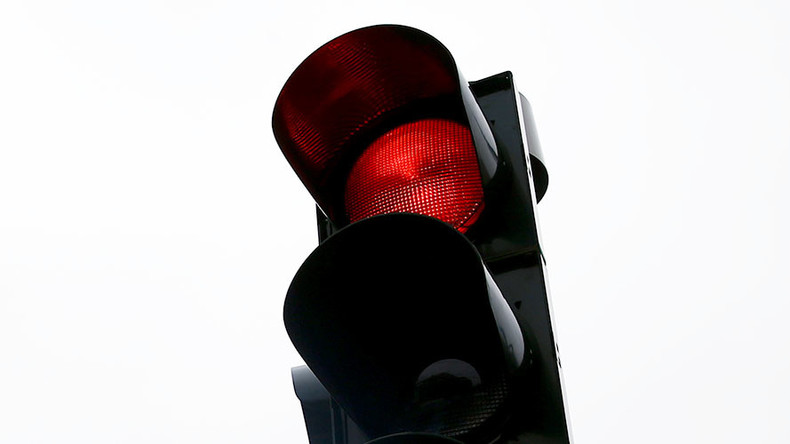 Red means stop, except in Ohio – where running red lights was accidentally made legal in some situations. A bill meant to allow bicycles to treat stop traffic lights like stop signs wasn't worded carefully enough, leaving room for motorists to roll through.
A bill signed by Ohio Governor John Kasich (R), giving motorists a blank check to run red lights in some circumstances went into effect Monday. The bill was meant for bicycles, due to an incompatibility between light vehicles such as pushbikes and traffic signals.
In the Buckeye State, signals use sensors to detect weight and have lights change for the different lanes of traffic. However, bicycles tend to be too light to be detected, which can leave them in the dust.
As a result, House Bill 154 was introduced in order for riders who believe they have been undetected by the sensors to cross an intersection at their best judgment, much like a stop sign.
"What this bill was designed to do was, in that situation, is allow the bicyclist to make a decision that it's clear to proceed and go ahead and move through the red light," Lt. Robert Sellers of the Ohio State Patrol told WCMH.
However, some slight wording issues means that the law doesn't apply to just bicyclists but anyone on the road.
"You could argue that the detector wasn't working or you didn't think it was working and you could honestly believe that in good faith and comply with this law without stopping at a red light," attorney Steve Palmer of Yavitch and Palmer, Co. LPA told WCMHM.
In the case of a citation, the onus would still be on the motorists to prove that the red light was malfunctioning.
Ohio has already taken steps to correct this error before anyone with a lead foot gets too excited. A bill is being fast-tracked to limit the red light exception to bicycles.