'Stop breaking the law': Snowden raises 'red flag' over testimony of NSA and FBI chiefs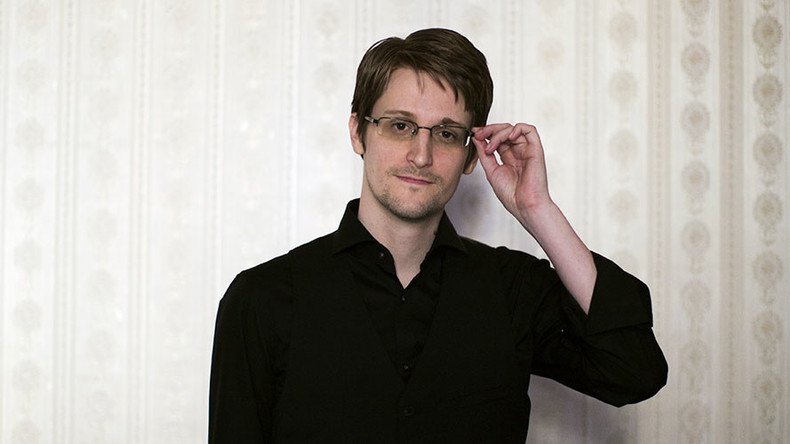 Edward Snowden has reacted to the testimony from the directors of the FBI and the NSA discussing whistleblowers before the House Intelligence Committee.
FBI Director James Comey and NSA Director Michael Rogers testified before the House Select Committee on Intelligence on Monday. The questioning largely focused on allegations of Russian interference in the 2016 presidential election campaign and President Donald Trump's accusation that his campaign was spied on by the Obama administration.
READ MORE: FBI & NSA chiefs testify in Congress on Trump, Russia, wiretapping
As the directors of two of America's most prominent intelligence agencies answered a question about the leaking of classified information to the press, Snowden took to Twitter to raise a "red flag" about their testimony.
"Red flag: NSA Director careful to discuss only who can unmask USP [US persons] identities in reporting, not who can access collection involving USPs, [US persons]" Snowden tweeted.
"How many communications in which at least one participant is American are held by the NSA? The question not answered in Congress today."
The former NSA contractor commented that the members of Congress asking the questions were conflating legality and morality, saying that while people who leak information may be breaking the law what they do is a moral act.
Snowden then retweeted a tweet from investigative journalist Carl Bernstein, who uncovered the Watergate scandal, which read: "I can state w[ith]/confidence that many intel members now decrying 'leaks' of classified info have themselves 'leaked' classified info knowingly."
READ MORE: Trump trolled on Twitter as Comey debunks Obama wiretap claim
As Congressman Trey Gowdy asked whether journalists can be prosecuted for reporting on classified information Snowden said: "A member of Congress asked the Director of the FBI if journalists can be imprisoned for doing their jobs. Worse: Comey didn't say 'no.'"
Comey went on to claim that people can be deterred from leaking information if they know they could face prison for doing so. "This information can be deterred," he said "It can be deterred by locking some people up."
Snowden took issue with this statement, responding "This is simply not true. Even monstrously unjust sentences (Manning) have been shown insufficient to deter the next whistleblower."
"You want to know how to stop the next whistleblower? Stop breaking the damn law," he concluded.
You can share this story on social media: