Google to fight city-wide warrant for search data in Minnesota fraud case
Published time: 18 Mar, 2017 14:44
Edited time: 19 Mar, 2017 07:31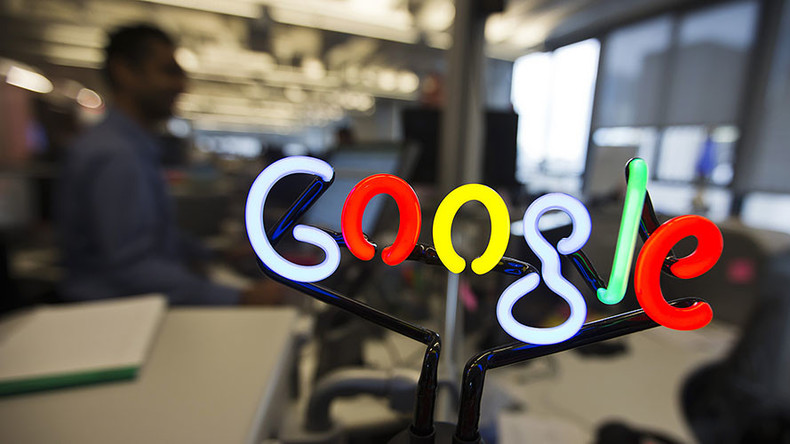 Google has said it will fight a search warrant approved by a Minnesota judge that would force the tech giant to provide data on anyone that searched a certain fraud victim's name, describing the police's demand as an "overreaching request for user data."
Police want the IT company to hand over information on anyone who googled the name of an Edina city resident who was conned an out of $28,500.
A Google spokesperson told The Star Tribune on Friday that the company will go to court, if necessary, to fight the warrant, which was issued by Hennepin County District Judge Gary Larson in early February.
"We will continue to object to this overreaching request for user data, and if needed, will fight it in court. We always push back when we receive excessively broad requests for data about our users," the Google representative said.
The warrant would let police demand information on anyone in the entire city of Edina who searched the victim's name between December 1, 2016 and January 7, 2017. The information Google would be forced to provide includes, but is not limited to, contact information, date of birth, social security numbers, account and payment information, and IP (internet protocol) and MAC (media access control) addresses.
On January 7, 2017, two SPIRE Credit Union account holders reported that $28,500 had been stolen from a line of credit associated with one of their accounts, according to court documents.
The Edina Police Department determined that the suspect had provided the credit union with the account holder's name, date of birth, and social security number, and also faxed a copy of a forged US passport that looked similar to that of the account holder.
Police believe the suspect used Google to acquire the image, as investigators did not find the photo in searches conducted using other search engines.
The warrant notes that Google had rejected an administrative subpoena that sought subscriber information on anyone who had searched the victim's name.
A public records researcher named Tony Webster first unearthed details about the warrant, whose breadth has prompted serious concerns among privacy law experts.
We've seen some crazy search warrants granted, but this is the craziest. Google told to reveal everyone who searched for someone's name. https://t.co/cLencja7pq

— Mike Masnick (@mmasnick) March 17, 2017