LA County sheriff to spend $300k on gold belt buckles for deputies
Published time: 15 Mar, 2017 02:31
Edited time: 15 Mar, 2017 09:58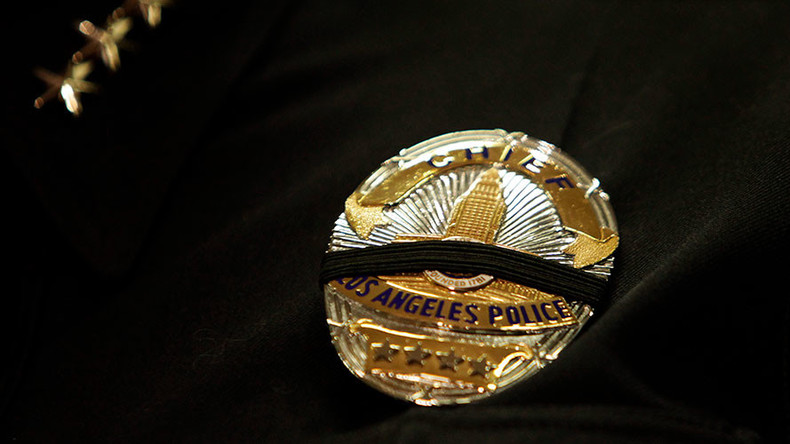 Amid a staffing shortage and regular budget deficits of $250 million, Los Angeles County Sheriff Jim McDonnell will spend hundreds of thousands of dollars on cosmetic changes for his deputies' uniforms.
McDonnell insists the change is important to maintaining the professional appearance of the LA County Sheriff Department's deputies. Changing the color of the belt buckles from silver to gold will make all the little pieces of brass in the uniform, such as the tie clips, lapel pins and six-pointed star badges all the same color, the Los Angeles Times reported Monday.
The move has generated strong criticism from deputies and others, who argue that it is a gross misuse of taxpayer funds. For the past few years, the department has experienced a staff shortage with around 1,000 professional staff and 300 deputy positions unfilled in order to overcome a recurring annual budget deficit of $250 million. As a result, many deputies are asked to work back-to-back shifts.
"The whole thing would be no big deal if the sheriff corrected all the other things wrong with our department," Sheriff Lieutenant Brian Moriguchi, president of the Professional Peace Officers Association, representing high-level department staff and custody assistants, told the Times. "But it becomes a big deal because people look at how you haven't changed all the other things except the color of our belt buckle."
But McDonnell is unmoved, defending the uniform change and noting how important it is for the deputies to "exude command presence."
"The first impression somebody gets of one of our deputies in the field is what they look like when they approach. Are they squared-away looking? Do they have their gear in place? Are they physically fit? Am I gonna run? Am I gonna fight? What am I gonna do?" McDonnell said.
In its inaugural issue of "Inside the LASD," the department's newsletter, a full-page article is devoted to the transition from chrome to solid brass snaps and buckles by June 30, 2017.
"A consistent uniform appearance is part of the tactical package," the newsletter states. "The first impression you give can add to your credibility and your safety."
The department has spent $100,000 of its general funds for the belt buckles and snaps so far, and $200,000 will be spent in the next fiscal year on baton rings and key holders, Nicole Nishida, a spokeswoman for the department, told the Times.
The department's overall budget of $3 billion is overseen by the Los Angeles County Board of Supervisors. However, the sheriff can choose how to spend the department's general funds.
"With a $3 billion budget, the sheriff is entrusted by the voters of Los Angeles County with the flexibility to allocate department resources where he feels necessary — and I trust his judgment as to administrative matters under his authority," Supervisor Kathryn Barger said in a statement, according to the Times.