'Not now, not in the future': Recording of Paul Ryan's anti-Trump pledge emerges (AUDIO)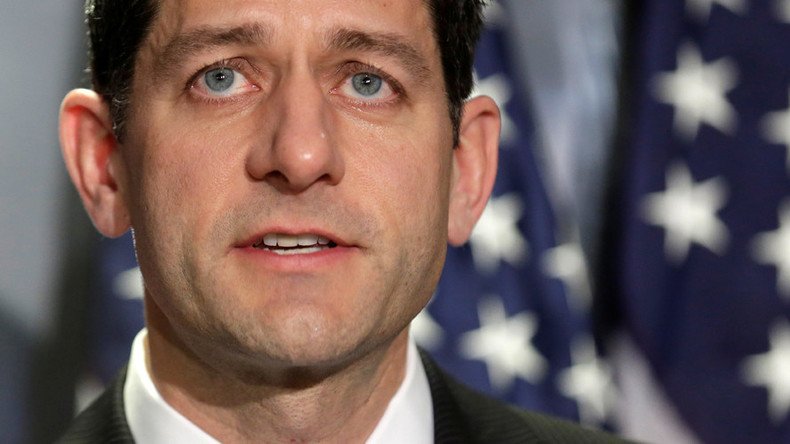 A recording of a conference call prior to last year's US presidential election has emerged with Paul Ryan heard vouching to Republicans that he would never defend Donald Trump. The call took place in the wake of the leaked 'Access Hollywood' tapes.
"I am not going to defend Donald Trump — not now, not in the future," House Speaker Ryan can be heard saying in the audio released by Breitbart, adding that he would not be campaigning with the candidate over the next 30 days, instead concentrating his effort on winning a Republican Congress.
The conference call took place after the release of the 'Access Hollywood' tapes in which Trump could be heard boasting to television host Billy Bush about grabbing women "by the p***y." Ryan can be heard on the call describing the comments as "not anywhere in keeping with our party's principles and values."
READ MORE: 'Grab them by the p***y': Leaked audio of Trump causes GOP backlash
It is unclear which members of the Republican Party Ryan is addressing on the call, which is described by a voice introducing it as containing "a record number."
"His comments are indefensible...I'm not going to try to defend them. I'm going to focus on Congress," Ryan says before criticizing Trump's opponent Hillary Clinton. "The last thing I want to do is help Hillary Clinton get the presidency and get Congress. She is a failed progressive. She's running an abysmal campaign. It's amazing how easy she could be beaten."
Ryan's stance on Trump became known in October when details of the call were revealed by a source. Trump hit out at Ryan at the time, taking to Twitter to tell him to "spend more time on balancing the budget, jobs and illegal immigration."
Paul Ryan should spend more time on balancing the budget, jobs and illegal immigration and not waste his time on fighting Republican nominee

— Donald J. Trump (@realDonaldTrump) October 10, 2016
Ryan did not campaign for Trump following the incident, instead appearing alongside his Vice Presidential candidate Mike Pence at a number of events.
When asked on 60 Minutes following Trump's victory if the pair had "patched things up" Ryan claimed they had, saying they were "way beyond" their past issues.
You can share this story on social media: