WikiLeaks' Assange hits back at senator's calls for his imprisonment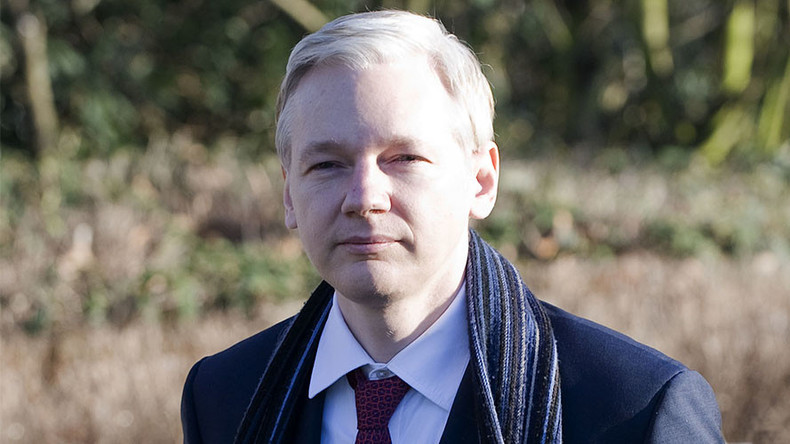 WikiLeaks editor Julian Assange has hit back at Nebraska Senator Ben Sasse's statement that Assange is "an enemy of the American" and should be imprisoned.
"I will not take fashion advice from the likes of Senator Sasse," Assange tweeted Monday, linking to the senator's statement about the latest WikiLeaks revelations.
Assange later tweeted photographs of himself and of Sasse with a cat, with the latter's feline looking less than comfortable.
"You can't hide who you are from an animal. On the left political prisoner @JulianAssange On the right fashion advisor Senator @BenSasse," Assange wrote.
The Nebraska senator released a statement about Assange's press conference on the CIA #Vault7 documents released by WikiLeaks last week, and called for the WikiLeaks founder to spend his life in prison, in an "orange jumpsuit."
"It is imprudent to comment on the particulars of these leaks but this is dead certain: Julian Assange should spend the rest of his life wearing an orange jumpsuit. He's an enemy of the American people and an ally to Vladimir Putin," Sasse said on Thursday.
"Mr. Assange has dedicated his life's work to endangering innocent lives, abetting despots, and stoking a crisis of confidence in the West."
Assange's tweet was met with appreciation from his supporters, who commended his use of sass against Sasse. The WikiLeaks editor set up his Twitter account in February and has tweeted 77 times since then.
Sasse is a member of the Senate Armed Services Committee, which provides legislative oversight of the nation's military. On Saturday, he tweeted that he had experienced hacking attempts since criticizing Assange and WikiLeaks, but was called a "conspiracy theorist" by fellow Twitter users.
Sasse also sent a letter to Attorney General Jeff Sessions questioning whether the Trump administration was pursuing Assange's prosecution "aggressively" enough.
The senator expressed amazement at having to ask the question, given "Assange's website is a known outlet for foreign propaganda and in light of Mr. Assange's history of recklessly endangering the lives of Americans through his illegal disclosures."