Caught on the job: Bill to stop feds watching porn on taxpayers' dime approved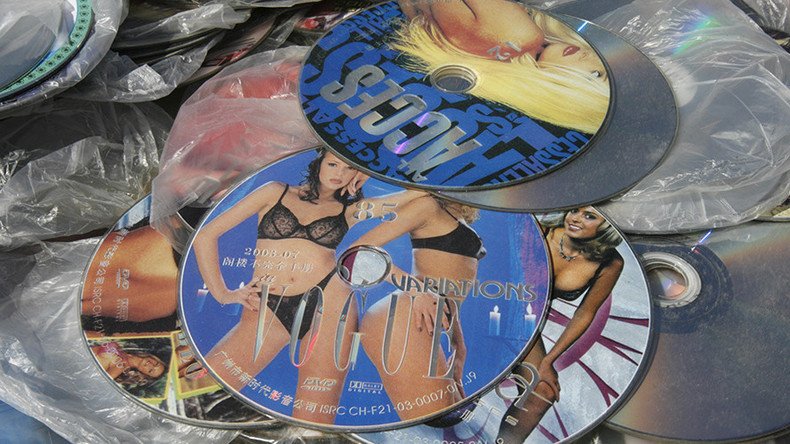 A House committee on oversight has approved prohibiting federal employees from using government computers and devices to watch pornography on the job.
On Wednesday, the House Oversight Committee unanimously approved House Resolution 680, entitled the "Eliminating Pornography from Agencies Act."
The legislation, sponsored by Congressman Mark Meadows (R-North Carolina), would require the Director of the Office of Management and Budget to issue new guidelines within 90 days to "prohibit the access of a pornographic or other explicit web site from a Federal computer."
During a debate over the new legislation, Meadows called the bill a "no-brainer," and said that watching "egregious" amounts of porn at work "creates an unhealthy work environment that must be addressed."
"Stories of federal workers watching pornography while on the taxpayer's dime are unacceptable," Meadows said.
Meadows cited a recent investigation conducted by WRC news, which found that nearly 100 government employees have either admitted to or have been caught watching pornography while on the job in the last five years.
Using the Freedom of Information Act, the station was able to uncover evidence of an FBI employee in Virginia who confessed to "receiving, viewing, and saving approximately 50 images of suspected child pornography."
Reporters also found evidence of a patent and trademark employee who made 1,800 different connections to pornographic websites. The employee told investigators, "When I am working hard, I go to these images to take a mental break."
Meadows also mentioned an employee at the Environmental Protection Agency (EPA) who confessed to watching averages of two and six hours of pornography a day while at work in 2013.
Craig Ulmer, the EPA Deputy Assistant Inspector General, told reporters at WRC that misuse of government computers is prohibited, and said that cases like these constitute time fraud.
"That's classified as fraud, waste and abuse," he said. "They should be working on their EPA projects."
Meadows is calling for a "zero tolerance" policy, and said watching pornography on a federal computer "should be grounds for removal."
The bill includes an exception for employees working on investigations that require accessing a pornographic site.
This is the third time that Meadows has introduced legislation that would prohibit federal employees from accessing porn at work. The bill was first introduced in 2014, then reintroduced in 2016.
The bill will now go to the House floor.
You can share this story on social media: