NYPD agrees to greater oversight after being sued for spying on Muslims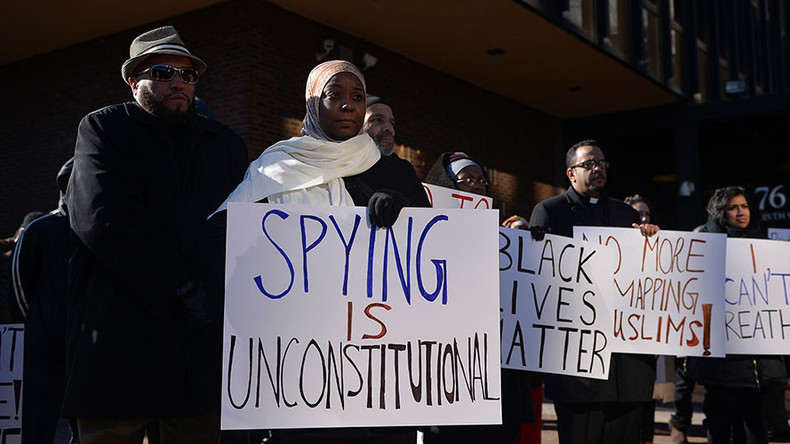 A lawsuit over discriminatory surveillance policies by the New York Police Department has led to a revised settlement to protect Muslim-Americans targeted after the terrorist attacks on September 11, 2001.
The NYPD agreed to the revised settlement on Monday. However, it is still subject to approval by a judge. Under the new change, the civilian representative has the ability to report violations to the court any time and would be required to report systematic violations any time they occur.
The civilian representative would also be authorized to raise questions about an opening investigation, an extension, or any time that undercover agents are used. Finally, the mayor would not be allowed to abolish the civilian representative without court approval, which could only be approved after three years without systematic violations reported.
In a press release, Imam Hamid Hassan Raza, the lead plaintiff in one of the lawsuits, said the revisions "represents important progress, not only for Muslim New Yorkers but for other minorities in New York and beyond. The new additions to the agreement cement the gains that we achieved before, securing our freedom to practice our religion without being afraid of who's watching."
In 2013, the American Civil Liberties Union (ACLU) filed a pair of lawsuits against the NYPD for illegally spying on Muslims, solely based on their religion.
Starting in 2002, three religious and community leaders, two mosques, and one charitable organization claimed that the NYPD mapped Muslim communities, institutions, and businesses in New York City, and spied on Muslims without any suspicion of wrongdoing.
According to the original complaint, the information that was collected by police was put into databases, but it never generated a single lead or led to a single terrorism investigation.
Their claims were backed up by a Pulitzer Prize-winning series of reports from the Associated Press, that found the NYPD was engaged in an illegal spying program that monitored the daily lives of Muslims living in New York.
Both cases were settled in January 2016, when the NYPD agreed to make major reforms to their investigations, including, prohibiting investigations based on race, limiting the use of undercover agents, and installing a civilian representative that would check officers and ensure all safeguards were followed.
The ACLU said it was the first time that any meaningful safeguards were made to prevent discriminatory surveillance of American Muslim communities.
In October, the settlement was rejected by a federal judge, who asked for even stronger protections for Muslims.
Judge Charles Haight called for alterations to the settlement, which would further empower the role of the civilian representative.