US govt allows child porn suspect off hook in bid to protect Tor hack method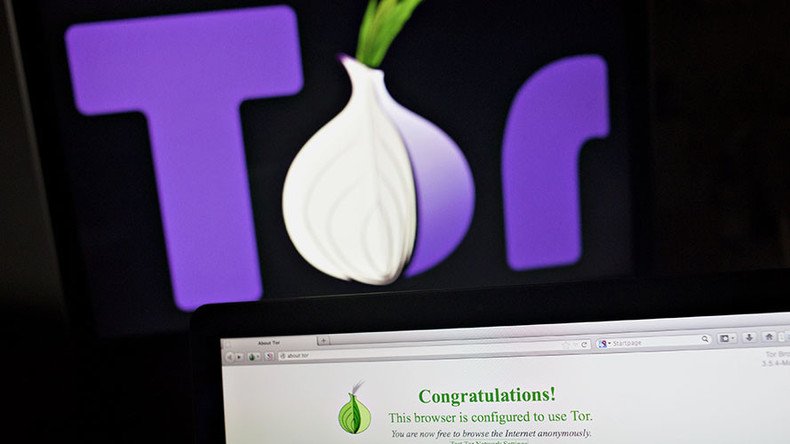 The anonymous nature of the search engine Tor is in question after the Department of Justice (DOJ) dropped charges to protect details of how they hacked the browser.
IP's of visitors using the anonymity software to access a child pornography site were identified using the hack.
"Disclosure is not currently an option," Federal Prosecutor Annette Hayes wrote in Friday's court filing for the case United States v. Jay Michaud.
Hayes said that dismissal without prejudice would allow for future charges when the government might "be in a position to provide the requested discovery."
The accused man, Jay Michaud, was arrested in 2015 suspected of visiting the child pornography website Playpen via the Tor browser. Despite the alleged anonymity of Tor, Michaud was identified after the FBI took control of Playpen for nearly two weeks.
The FBI used a form of malware known as a 'network investigative technique' (NIT) to track Michaud and 135 other suspects who are also facing prosecution, reported the IBT Times.
When users logged into the Playpen website a NIT program would send communications to their computer which would trigger identifying data being relayed back to the FBI.
How NIT's operate was not fully disclosed, prompting Michaud's defence attorney to request access to their source code.
Hayes said in the court documents that the decision not to reveal the source code of the NIT was required in order to "protect highly sensitive information from criminal discovery".
The source code was originally ordered to be handed over in May 2016, prompting the DOJ to classify it and the court to overlook any evidence obtained using the Tor hack.
A significant amount of Tor's funding is provided by the US government, reportedly donating 80 to 90 percent of annual funding.
You can share this story on social media: