Laid-off IT workers plan to sue UC San Francisco as jobs outsourced to India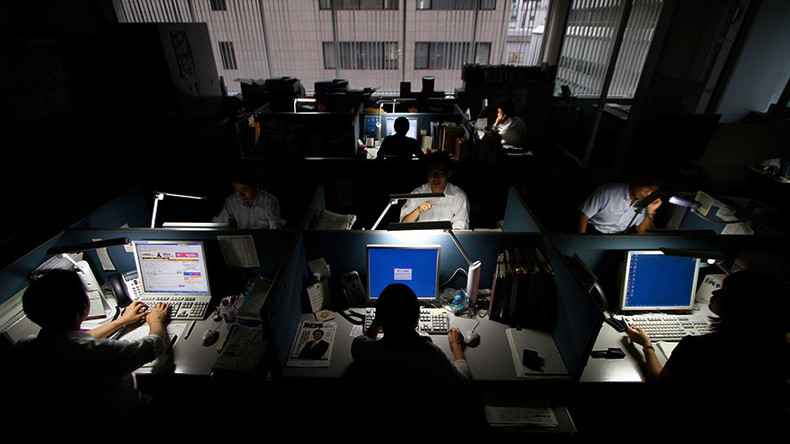 About a dozen UC San Francisco tech workers have protested on their last day over the university's decision to lay off 20 percent of its IT staff, and outsource their work to a company in India.
"There are many, many ways to save money," Bob Zhang, who spent 20 years as a programming analyst at the university, told the Mercury News on Tuesday, at the peaceful protest which included lawyers and union supporters at the UCSF offices.
"This is not the way."
The 100 layoffs at UCSF Medical Center, represented 20 percent of its IT staff and included 49 full-time employees, 30 contractors, and 18 unfilled positions.
University of California administrators said the university is under financial strain. It has a $5.4 billion annual budget and is planning to raise student tuition, but top executives in the IT department are in line for a substantial bonus.
Administrators said the cost-cutting move will save $30 million on a $50 million five-year contract with HCL, a multinational information tech firm headquartered in India, according to NDTV.
Workers first learned in July last year that they would be laid off in February. In the last several months, UCSF tech workers have trained their Indian replacements via video conference.
At least 13 employees plan to sue the university for outsourcing their jobs to a group of young men from India, claiming their eliminated jobs amounted to discrimination. Filing a lawsuit will mean no severance pay.
While outsourcing employee abroad isn't illegal by itself, hiring a group of uniformly young male workers from India runs contrary to a law forbidding bias based on national origin, gender, age, and race.

"They can't substitute a diverse workforce," lawyer Gary Gwilliam told SF Gate in November.
Gwilliam said the former employees will likely file a lawsuit within the next two months.
The university has denied violating any laws.
Robert Harrison, a communication engineer at the school, also argues against remote IT workers.
"You can't do what we're doing from overseas," Harrison told SF Gate describing the close interaction he has with patients and the many times he spent with doctors and nurses to get their phone and computers working properly. He is also worried about confidentiality.
"Private medical histories are going to be hacked more freely."
UCSF is a school focused on health care and research and is believed to be the first public university in the US to outsource a large number of IT jobs.
The layoffs have caught the attention of state and federal lawmakers.
California Senator Dianne Feinstein (D-CA) last year said the university had a responsibility to keep jobs in the United States and pledged to seek reforms to stop domestic jobs being outsourced.
In Sacramento, Democratic Assemblyman Kevin McCarty introduced a bill to ban universities from using contractors to move work out of the country. The proposal will not reverse the UCSF layoffs but will apply to other state universities hiring outside firms for work. Under the measure, contractors would be required to certify their workers are based in the US.
Failure to do so would be deemed perjury and subject to criminal penalty.
"These are taxpayer-funded positions," McCarty told the Mercury News. "It just seems outrageous."