Donation drive to aid Chelsea Manning after release hits $100k
Published time: 28 Feb, 2017 10:19
Edited time: 26 Mar, 2018 14:32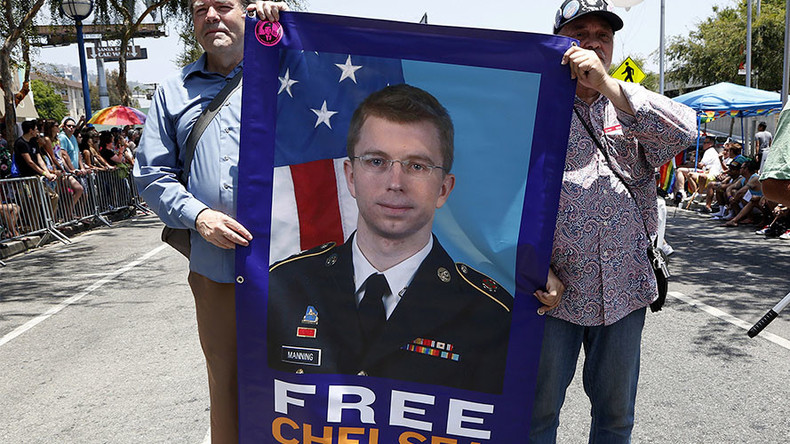 A fundraising page set up to help Chelsea Manning upon her release from prison later this year has reached its target of $100,000, just three weeks after the donation drive was started.
Over 2,300 people from around the world have contributed to the fundraiser drive, set up by friends and family with the aim of helping Manning start a new life outside prison.
Money raised will be deposited into Manning's bank account.
The 29-year-old transgender former US military intelligence analyst, born Bradley Manning, was jailed for leaking American military and diplomatic correspondence across the world in a cache of more than 700,000 classified files given to WikiLeaks in 2010.

Before leaving office this year, Barack Obama commuted the whistleblower's sentence. Manning, who has served seven years of a 35-year jail term, will now be freed on May 17 instead of her scheduled 2045 release.
READ MORE: Obama commutes much of Chelsea Manning's sentence

"For the past seven years, Chelsea has been incarcerated," text from the fundraiser page reads. "She survived solitary confinement, systemic denial of health care and years of being separated from her friends and community.

"Through it all she has remained a steadfast voice for liberty and justice and an inspiration to so many. We now have a chance to show our appreciation for all that she has given us," the page reads.

READ MORE: 'Whatevs': Manning responds to Trump's 'ungrateful traitor' tweet