Hundreds gather for pro-Trump rallies nationwide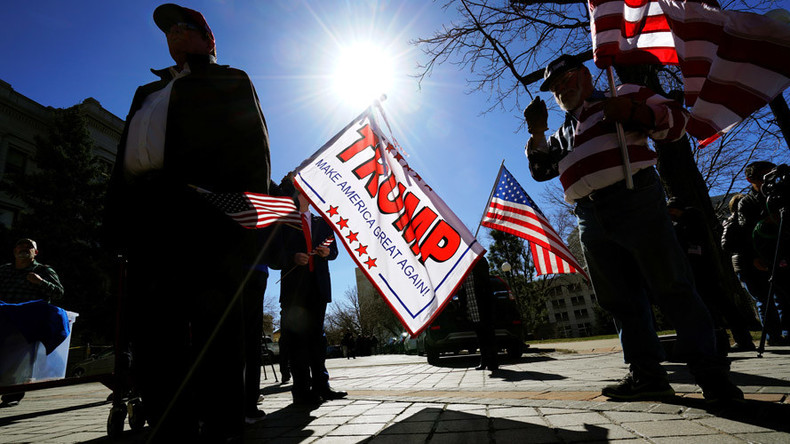 Over 500 people attended rallies in 33 states to show their support for President Donald Trump, widely viewed as a counter measure to the weeks of protests against the Trump administration and its policies.
Demonstrations of support for President Trump drew out hundreds Monday as part of his administration's 'Spirit of America' outreach rallies. In Atlanta, nearly 200 people traveled from as far as West Virginia to show solidarity with the federal government, Reuters reported.
The Atlanta rally on Monday was the first of two events planned for this week, with larger crowds expected to turn out on Saturday. However, the small crowds still extolled their allegiance to Trump and made their presence known. Karen Eitzel, 56, a Denver Republican told Reuters she was there "to let the president know he's not alone although it seems like that at times."
Many of the rallies were organized by the Tea Party organization, Main Street Patriots.
Crowds focused not only on supporting Trump but also criticizing the Republican leadership who they felt was not backing the president enough. One speaker referred to the Republican-controlled House and Senate as the "do-nothing, know-nothing Paul Ryan Congress," the New York Times reported.
More demonstrations are planned throughout the month. On March 24, there is a planned MAGA March in Philadelphia that currently has over two hundred people RSVP'd on the event's Facebook page.