DOJ switches sides in Texas voter ID lawsuit
Published time: 28 Feb, 2017 02:14
Edited time: 28 Feb, 2017 12:43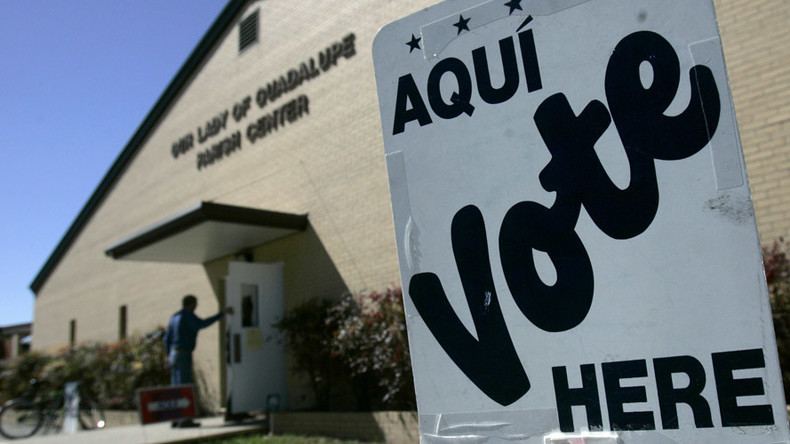 The Department of Justice is abandoning a six-year effort to overturn a Texas voter identification law. Under Attorney General Jeff Sessions, this may not be the last shift on voting issues from the department.
A lawsuit against Texas over a voter ID bill will proceed without the support of the DOJ, according to an official announcement on Monday. The other plaintiffs, largely civil rights lawyers, were notified that the department was abandoning its position against Texas Senate Bill 14, which requires voters to present either a driver's license, passport, military ID, concealed gun license, personal identification cards or citizenship certificate that contains a photograph.
However, typically free photo identification cards, such as student IDs, are not accepted.
Elizabeth Gholar, born in 1938, one of several plaintiffs, struggled to meet the requirements. She moved from Louisiana to Texas, where she was not allowed to receive a driver's license because the name on her birth certificate did not match her current name, due to an error made by the midwife who delivered Gholar in her own home, The Nation reported.
Gholar reportedly made several attempts to receive a state issued ID but was denied any form of identification until she hired an attorney to legally change her birth certificate. The cost of both time and money proved prohibitive to US District Court Judge Nelva Gonzales Ramos who in 2014, called the law "an unconstitutional poll tax" imposed with a "discriminatory purpose."
Judge Ramos determined that the law was racially discriminatory after she found that over 600,000 voters in Texas did not possess any form of qualifying photo identification. Those people represent 4.5 percent in the entire voter electorate and were predominantly black and Hispanic.
A late Monday court filing by the DOJ seeks to offer the state legislature an opportunity to write a new law without the discriminatory conditions identified by Judge Ramos, according to the Dallas Morning News. With just one day remaining before the federal court hears arguments on discriminatory intent, the DOJ announced it now supports Texas' position that the law did not intentionally discriminate.
Danielle Lang, deputy director of voting rights for the Campaign Legal Center, one of multiple groups challenging the Texas law, told the Texas Tribune, "We will be arguing the same claim, and we think it's really disappointing that the Department of Justice is backing away from its enforcement of voting rights."
A spokesman for the DOJ confirmed that they would be releasing a motion that "seeks to dismiss the discriminatory purpose claim, but not the discriminatory effect claim."