Walmart class-action bribery case dismissed by federal judge
Published time: 28 Feb, 2017 02:01
Edited time: 28 Feb, 2017 12:37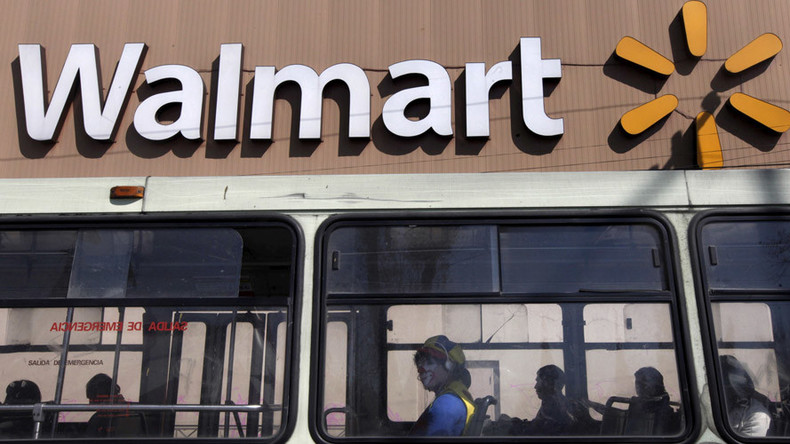 A New York federal judge has dismissed a class-action lawsuit accusing Walmart Stores, Inc. of defrauding shareholders. The complaint alleged the retail giant concealed widespread bribery of public officials to expand faster in Mexico.
On Monday, District Judge Katherine Polk Failla rejected the case filed by shareholders who claimed that former Walmart executives knew about bribery allegations in Mexico and tried to cover them up. Failla also rejected claims that Walmart could be held accountable for the actions of former employees, according to Reuters.
The claim was filed by shareholders of Walmart's Mexican division (Walmex), which purchased American depository shares or American Depositary Receipt (ADR) between February 21 and April 22, 2012. Failla ruled that their claims came too late and failed to show deceptive intent from former Walmex executives Chairman Ernesto Vega and Chief Executive Scot Rank to conceal bribery allegations.
The allegations first emerged from a 2012 New York Times report that detailed a history of systematic bribes to Mexican officials totaling more than $24 million. The report also found hundreds of internal company documents that showed Walmex executives knew about the payments and took steps to conceal them from executives in the US division.
In the three days following the report, Walmart's share price fell 8.2 percent, wiping out nearly $17 billion of market value. The reporter went on to win a Pulitzer Prize for the story.
ADR shareholders then claimed that Vega and Rank must have known about the alleged bribery because a senior Walmex audit executive "reported" directly to them. Failla rejected that claim, saying Vega might not have known because his relationship with the audit executive "was attenuated, or because an employee is likely to hide his wrongdoing from his supervisor."
Failla also dismissed shareholder claims that Walmex was liable for the actions of Vega and Rank, and that they should be held responsible for the loss in stock value after the New York Times report was published.
After the ruling, Walmart spokesman Randy Hargrove said, "we appreciate the court's careful consideration of the issues and dismissing these claims," according to Reuters.