Second Oscar for Iranian filmmaker who boycotted ceremony over Trump's travel ban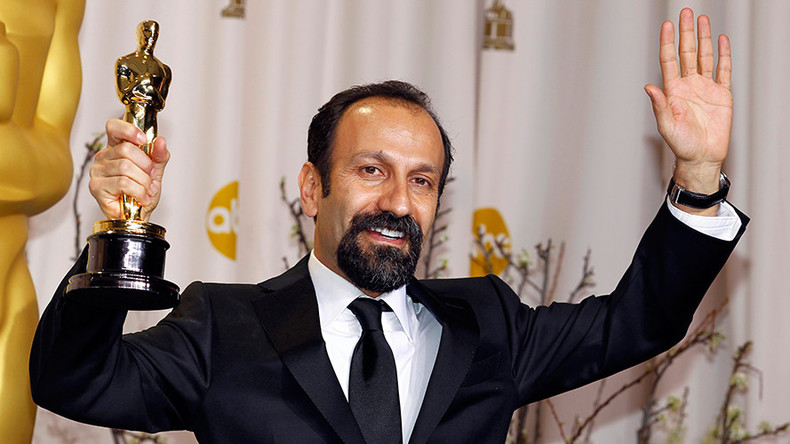 'The Salesman' by Iranian director Asghar Farhadi has won the Oscar for Best Foreign Language Film. The director, who earlier blasted Trump's travel ban, did not attend the ceremony.
His speech was read by Iranian-American engineer Anousheh Ansari – the first Iranian ever to travel to space – who accepted the award on his behalf in Los Angeles Sunday night.
"I'm sorry I'm not with you tonight. My absence is out of respect for the people of my country and those from other six nations who have been disrespected by the inhumane law that bans entry of immigrants to the US. Dividing the world into the US and our enemies categories creates fear – a deceitful justification for aggression and war," the statement said.
"These wars prevent democracy and human rights in countries which have themselves been victims of aggression. Filmmakers can turn their cameras to capture shared human qualities and break stereotypes of various nationalities and religions. They create empathy between us and others. An empathy which we need today more than ever."
Farhadi was affected by Trump's travel ban imposed on seven Muslim-majority countries, including Iran. Even after the ban was lifted, Farhadi refused to attend the ceremony in protest of Trump's policies.
According to Farhadi's statement to the New York Times, when Trump first signed the order in late January, the filmmaker said that "now seems that the possibility of this presence is being accompanied by ifs and buts which are in no way acceptable to me even if exceptions were to be made for my trip."
'The Salesman' tells the story of a high school teacher who wants to take revenge against the person who attacked his wife in their apartment.