Trump's pick for Navy Secretary withdraws to protect own business interests
Published time: 27 Feb, 2017 09:08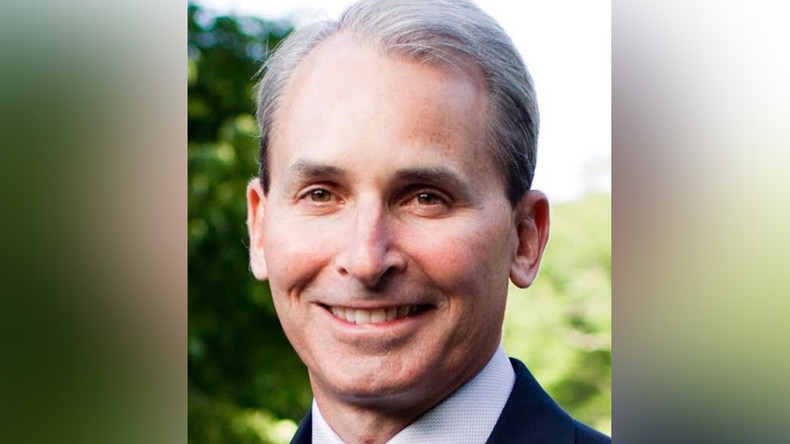 Philip Bilden, Donald Trump's pick for navy secretary, has withdrawn from consideration for the post due to problems with separating himself from his business interests. The White House and the Pentagon had said he was "100 percent committed" to the post.
"After an extensive review process," Bilden said in a statement released on Sunday, "I have determined that I will not be able to satisfy the Office of Government Ethics requirements without undue disruption and materially adverse divestment of my family's private financial interests."
Last year the businessman retired from the private equity firm HarbourVest Partners after 25 years.
Trump nominated 52-year-old Bilden, who was an intelligence officer in the Army Reserve from 1986-1996, to lead the navy last month.
A little over a week ago, two sources told CBS News that Trump's nominee for navy secretary may withdraw his nomination, however.
According to the sources, Bilden has faced difficulty separating himself from his financial interests.
The White House rushed to deny the report, however.
"Those people would be wrong," White House Press Secretary Sean Spicer tweeted. "Just spoke with him and he is 100% committed to being the next SECNAV pending Senate confirm," he added.
The Pentagon then issued a statement, saying Bilden had remained committed to serving as navy secretary and that Secretary of Defense Jim Mattis was confident Bilden was "the right leader" to reshape the Navy and Marine Corps.
Bilden is the second Trump nominee for a top post overseeing the US military to quit before confirmation.
The latest development leaves Trump and Mattis without nominees to head both the navy and army.
Mattis said in a statement he would "make a recommendation to President Trump for a leader who can guide our Navy and Marine Corps team as we execute the president's vision to rebuild our military" in the coming days.
Vincent Viola, a retired paratrooper, former chairman of NYMEX, and current owner of the NHL's Florida Panthers team whom the Republican president had picked to be secretary of the army, withdrew earlier this month.
"Secretary Mattis is disappointed but understands and respects Mr. Viola's decision," a Pentagon statement said, Reuters reported.
Sources told the Military Times that Viola, 61, had pulled out over his inability to get around strict Defense Department rules concerning his family businesses.