'Unwelcome hugs' may create a hostile work environment, court says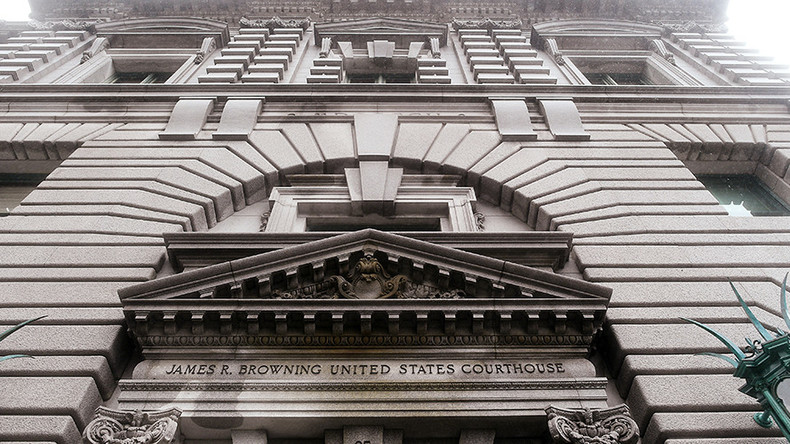 The Ninth Circuit Court of Appeals has revived a case from 2012 that alleges too many unwanted hugs can create a hostile work environment and constitute sexual harassment.
On Thursday, a three-judge panel of the Ninth Circuit Court of Appeals reopened a sexual harassment lawsuit against Yolo County, California and county Sheriff Edward Prieto.
The suit claims that Prieto created a sexually hostile work environment by greeting claimant Victoria Zetwick with "unwelcome hugs" over 100 times during the 12-year period she worked.
Zetwick, the correctional officer who sued the sheriff, also based her Title VII sexually hostile work environment claim on the fact that she saw Prieto hug and kiss many other female employees, but did not see him hug any male employees.
The court documents say Zetwick only saw Prieto shake hands with male employees. Prieto claims, however, that he did hug male employees on occasion, but Zetwick simply wasn't present at the time.
Prieto's lawyers have contended that, if the accused did hug women more than men, it was due to "genuine but innocuous differences in the ways men and women routinely interact with members of the same sex and the opposite sex."
The defendants claim that Zetwick has admitted that all of Prieto's hugs lasted only for a few seconds, took place in front of other people, and never involved sexual comments or other touching, but Zetwick contends that the "chest to breast" hugs had "sexual overtones."
Zetwick also asserted that Prieto once kissed her during an awards ceremony to congratulate her on her recent marriage to another deputy.
She also claims Prieto's touching caused her constant stress and anxiety at work, testifying that the resultant stress made it difficult to concentrate, caused her to cry at work, and made her resort to taking medication to sleep.
The judges say a reasonable jury could find such conduct from a supervisor "abusive" and have reopened the case to let a jury decide.
Zetwick originally filed the lawsuit against Prieto and the county in 2012. The county moved for summary judgment, arguing that hugging was within the scope of "ordinary workplace socializing." The District Court agreed with the defendants' contention and the case was dismissed in 2014. Zetwick immediately filed an appeal.
The Ninth Circuit Court of Appeals granted the appeal because it could not concur with the lower court's decision that Prieto's conduct was "neither severe nor pervasive enough to alter the conditions of [Zetwick's] employment," as the frequency of the hugging had not been determined in the earlier case.
You can share this story on social media: