New Hampshire eliminates concealed-carry gun licenses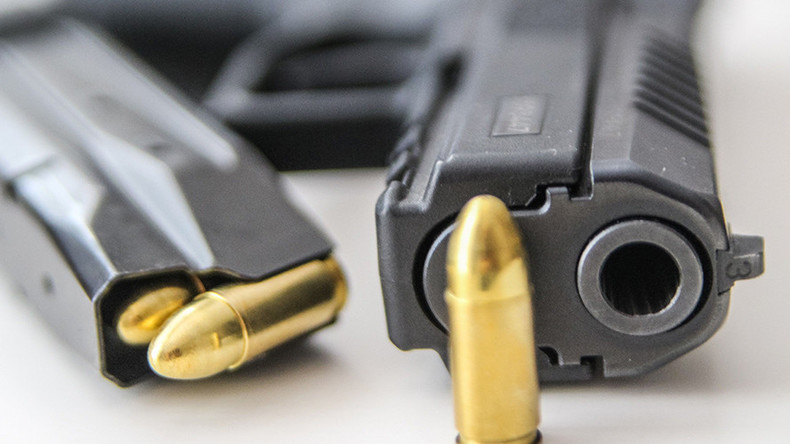 Gun owners in New Hampshire can now carry concealed loaded weapons without a license. The state joins 10 others with unrestricted concealed-carry policies, but there are critics of the new ruling.
"It is common-sense legislation," Governor Chris Sununu (R) said at a ceremony marking the legislative change Wednesday. "This is about safety."
The Republican governor said that, under the bill, "New Hampshire citizens are guaranteed the fundamental right to carry a firearm in defense of themselves and their families, as prescribed by Article 2a in our state constitution."
Republicans in control of the state legislature have sought to repeal the licensing requirement in recent years, but former Governor Maggie Hassan, a Democrat, consistently vetoed the change, saying it weakened public safety.
The head of the state Democratic Party criticized Sununu for making the bill such a priority.
"The governor claims concealed carry is about 'safety,' but he is making it harder for law enforcement officials to keep track of guns that fall into the wrong hands," Chairman Ray Buckley said in a statement, according to the Concord Monitor. "New Hampshire has imminent issues that need the governor's attention, but further relaxing the state's notoriously lax gun laws is not one of them."
New Hampshire is already an open-carry state, meaning anyone who legally owns a gun can carry it exposed without any license or permit. In the past, gun owners had to apply for a concealed-carry license with their local police chiefs, who determined whether applicants were "suitable."
The license comes up for renewal every four years and is one of the only times gun owners in the state undergo a review process after initially purchasing a firearm.
Critics argued the process could be interpreted differently by police, and Republican lawmakers argued there had been abuse by various police departments.
There is no statewide data to show how many applicants were rejected, and police chiefs who have testified said there few rejections.
There were fierce critics of the repeal bill. Among them was State House of Representatives Democratic Leader Steve Shurtleff, who argued that the license law worked.
"A concealed carry law has been in place for 94 years. It is often cited in FBI statistics as one of the safest states in the nation," said Shurtleff, a retired US deputy marshal. "If this law is repealed, individuals who should not be carrying a concealed weapon, such as those suffering from dementia and alcoholism, will be permitted to carry a concealed weapon."
Longtime State Senator Lou D'Allesandro (D) opposed the bill, telling NH1 News, "We have shootings in Manchester on a nightly basis. It's a very dangerous thing to allow concealed carry. It's very dangerous. The permit system worked well."
"Why did we change it? Why? I have no idea. I have no idea. But we are going to see signification ramifications from the passage and the signing of this bill," the Democratic lawmaker from Manchester warned.
The Concord Monitor reported in 2016 that 32 civilians and at least 10 police officers had been shot in the state since 2005.
Under the new law, anyone who can legally possess a gun under state and federal law can carry it concealed in a purse, car or briefcase without a license. State statute bars convicted felons or people subject to restraining orders from possessing a gun. Under federal law, drug users, fugitives and people convicted of certain domestic violence crimes, among others, cannot have firearms.
Thirty-one states, or 62 percent, have either no restrictions on the concealed carry of firearms or have shall-issue policies making a license relatively easy to obtain.