More American troops may be sent to Syria – US commander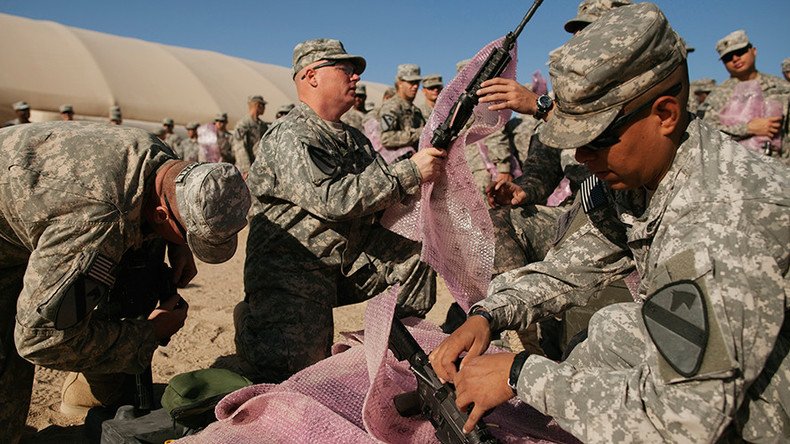 More US troops may be needed in Syria to speed up the campaign against Islamic State (IS, formerly ISIS/ISIL), the top commander for the Middle East has stated, specifically referring to the push to liberate Raqqa.
"I am very concerned about maintaining momentum," General Joseph L. Votel, the head of the United States Central Command, told reporters, as quoted by CBS News.
He said local forces being supported by the US "don't have as good mobility, they don't have as much firepower, so we have to be prepared to fill in some of those gaps for them," noting that such support may involve additional fire support capability and "a variety of other things" to help "offset some of the gaps."
"It could be that we take on a larger burden ourselves," he said. "That's an option."
Votel stressed, however, that Washington is not considering sending US troops to take over the fighting, and that the strategy developed during the Obama administration of keeping local forces at the forefront would remain unchanged.
His comments were in reference to the mission to liberate Raqqa from IS militants, who have claimed it as their de facto capital.
Votel also stated that Iraqi forces are making rapid gains on the southern outskirts of Mosul, but that the "real test will be once we get into the city itself."
Eastern Mosul has already been liberated following a 100-day battle in which Iraqi troops suffered heavy casualties. The operation to liberate western Mosul began over the weekend.
Lieutenant General Townsend revealed over the weekend that the 450 American advisers working with the Iraqis in Mosul had moved closer to the front lines in order to stay in touch with Iraqi commanders as they advanced on the city.
The US has about 500 Special Operations troops in Syria. If American military presence were to be expanded, additional troops could come from conventional combat units, the New York Times reported. However, Votel stressed that he would not recommend deploying large combat formations.
"We want to bring the right capabilities forward," he said. "Not all of those are necessarily resident in the Special Operations community. If we need additional artillery or things like that, I want to be able to bring those forward to augment our operations."
You can share this story on social media: